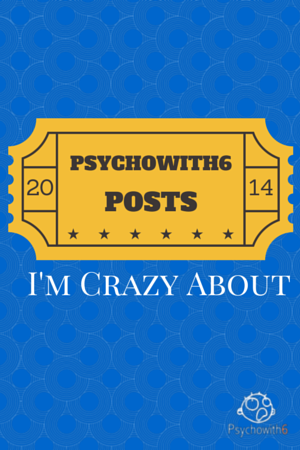 I get it. You have so many posts coming into your inbox or feed reader and you can't get to them all. I've already shared the top 10 posts from Psychowith6 for 2014, but that list doesn't include some of my favorite posts. If you have missed any of these, I'll give you a good reason to click through and read.
6 Reasons I'll Never Be a Perfect Homeschooler
It never ceases to amaze me when people say they see me as being better than I really am. I've gotten some great feedback from homeschooling families who can relate to what I share in this post. And the truth is, I'm not even airing the really dirty laundry! I'm not a perfect homeschooler, but homeschooling is perfect for me.
Motivation To Do What's Most ImportantToday
I watched an Andy Stanley Bible study video that really motivated me not to wait on what matters. I was so inspired that I summarized the truths into a one-page poster that anyone can use to get motivated every day. Reading it can be like taking a vitamin–it's good for you!
I love books that help me to simplify my life. My m.o. seems to be to make it complicated. Choosing just one thing in each area of my life to focus on gives me so much peace. I was thrilled to figure out how to create a form for tracking this way of thinking about tasks. If you crave more simplicity like I do, I recommend you take a peek–even if the form isn't your cup of tea.
Opposite Advice for Getting More Done
Does it make sense to do what everyone else does so you get the results everyone else gets? I don't think so! This post may inspire you to do the opposite of what you're doing or simply to be proud that you're doing things your own way because it works!
Bringing Mr. Popper's Penguins to Life
This is such a fun book for kids to read and I was surprised when a real life Mr. Popper helped us with our homeschooling. I think your kids will enjoy this post even if they haven't yet read the book.
100 of the Best Language Arts Printables
I love to pin single posts that collect a lot of valuable resources in one place, so I created one. Pin this for later and you'll have access to all kinds of goodies to make your kids better readers and writers.
Did I miss any of your favorites here? I love hearing from readers.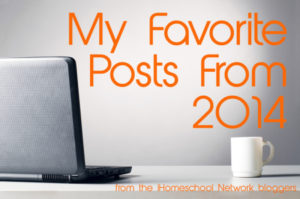 Be sure to check out the other iHomeschool Network bloggers' favorite posts from 2014.