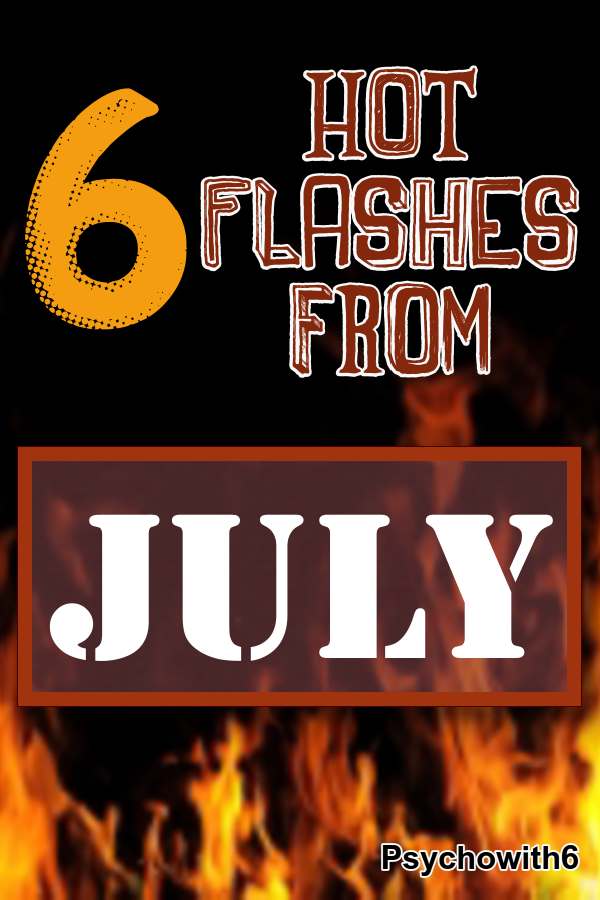 It's not been a very hot July, so I should really share cool news. I just visited my mom so she probably isn't reading this month. Hopefully I can entice the rest of you to read with the recipe reviews at the end. This is what's been happening with the Psycho family:
#1 Blogging
July's page views were up 1,000 from the previous month.
In July, the most popular posts were:
Everything You Never Wanted to Know About Being Pregnant – my humorous letter that has been Pinterest popular
The Best Places to Buy, Borrow, Sell or Donate Used Homeschool Curriculum – I had used an absolutely awful photo for this post when I wrote it last year. I decided to create a new graphic for it and then pinned it to the Ultimate Homeschool Board on Pinterest and boom. The post received the traffic I hoped it would.
Why Classical Conversations Should be a Part of Your Curriculum – homeschoolers found this post by Googling as they considered options for the upcoming school year. I still believe it's an excellent, affordable option regardless of your approach and I don't make anything for saying so.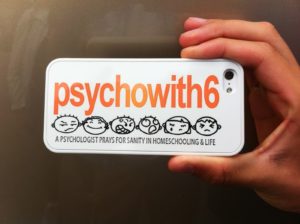 I am excited that my new iPhone case is emblazoned with my blog graphic. I'm really happy with the price and quality and recommend it to other bloggers.
 #2 Other Writing
I have been spending time working on two book projects–just not as much time as I would like. When I can share details with you, I will!
Many of you are following my Christian Inspiration board on Pinterest. I'm excited about that, because not only will you find links to short posts from the Inspired Day, but from several superb Christian bloggers. Comment below if you'd like to be added to the board with the email address you use on Pinterest.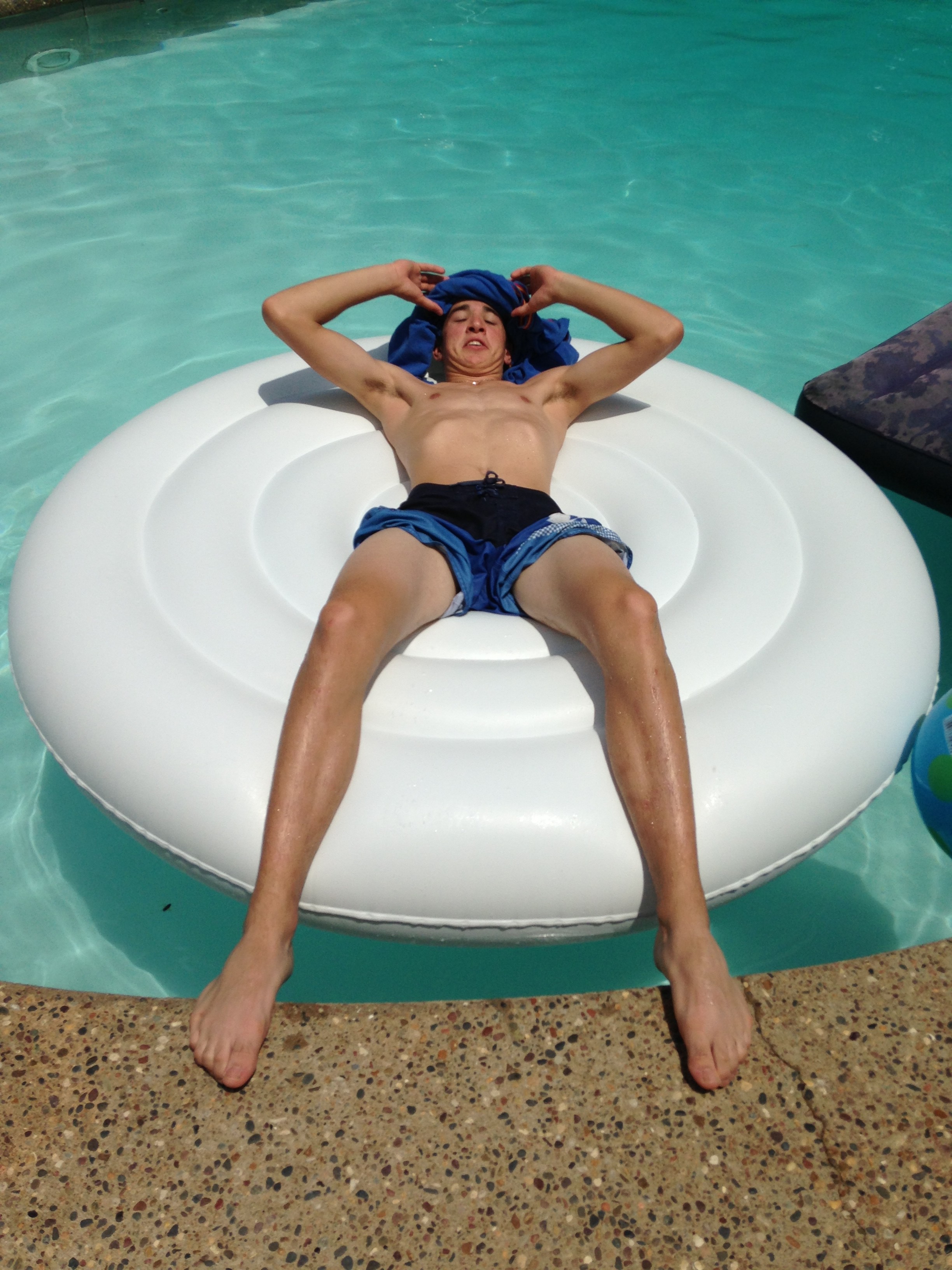 #3 Our International Guest
This photo makes this 16yo boy from Spain look like he has been lounging around on his visit, but that is not the case. He is the son of a friend's friend and he has been a delight. He has been visiting to experience American culture and improve his English. My son, Sam, has been enjoying the process of improving his Spanish, too. My boys have been taking advantage of our guest's graciousness to demand that he do everything with them! It's a challenge for me to tell them to stop because he is giving me a break. We will certainly miss him when he goes home.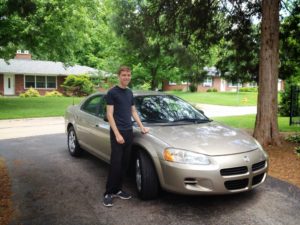 #4 Our New Driver
You may recall my terror at having a Permit Driver. Now you can share my fear as Caleb takes to the road with his license. I would be even more thrilled not to have to drive everywhere with him due to his busy social life, but Sam will be getting his permit any day now.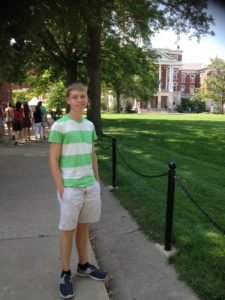 #5 College
It's hard to believe that Caleb has just one more year of high school and then he'll be heading off to college. He has many factors to consider like rankings, research opportunities, distance from home, study abroad programs, money. He'll be busy making some decisions about where to apply in the coming weeks.
After considering Sam's future, we have decided to enroll him in College Plus Prep–the same program Caleb went through. We want to determine if independent study is the best way for him to earn his college degree.
#6 New Recipes
I seriously considered doing a weekly post of new things I've tried from Pinterest, but the last thing I need is another obligation. Instead, I'll include my reviews in this monthly wrap-up when I can.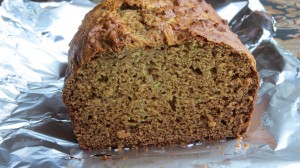 I want recipes that are whole-grain, low fat, and reduced sugar. So I tried this zucchini bread. Our rating? Too healthy tasting. My friend made a recipe that is a little less healthy and a lot more tasty. When I get her to write it down for me, I'll post it for you.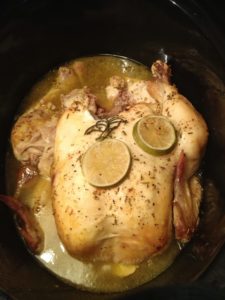 Slow Cooker Lemon Garlic Chicken
I ended up having to tell my husband how to make this over the phone, only to discover we had no lemons. When life hands you no lemons, you make lime garlic chicken. Our Rating? It's a winner. Makes for very moist, tasty chicken and it's easy.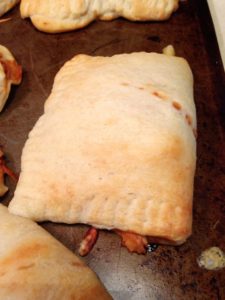 So it's abundantly clear that I'm not into food photography, especially here. The truth is I was in a huge hurry when I made these. This recipe was very popular when I pinned it to my Lunch Recipes to Try board. I tried rolling and cutting the dough and discovered that just using two crescent rolls together (and smooshing the perforations which I did very poorly) was the quickest method and made large enough empanadas for my teens. I used low-fat crescent rolls and canned chicken. I combined the chicken with BBQ sauce until it was coated. I sprinkled each with cheese, closed the dough with a fork, and baked. The average rating was an 8. I'd say that's a winner!
I'd love to know about the hot flashes you're having! Let me know in the comments, your favorite social media format, or just call me so we can have lunch. My birthday is coming up, so you're buying. 🙂 Thanks so much for reading. You made my day.