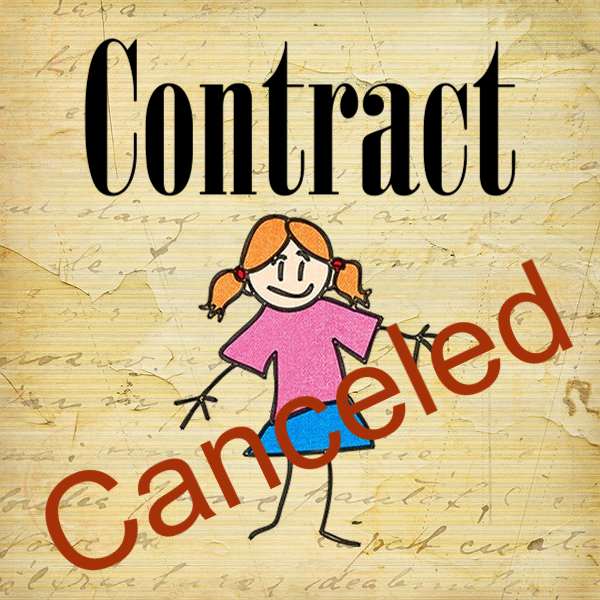 You've always been a good girl. Mostly. In fact, you often go out of your way to be nice, helpful, and accommodating to others. Isn't that what Christian women are supposed to do? You've gotten your 'atta girl's, but lately you're resentful. You're starting to feel like a giver in a world full of takers.
The Problem With Being a Good Girl
I've been a good girl my whole life–not that I've never done anything wrong. If you've read So You're Not Wonder Woman, you know that's not the case! But my identity has been tied up with being nice, even when others are nasty. Maybe even, especially when others are nasty.
After all, the first rule many of us learned whether we attended church or not is:
Do unto others as you would have them do unto you.
The Golden Rule is a wonderful life philosophy as long as you don't add to it. Only recently did I realize that I have extended the rule to be:
Do unto others as you would have them do unto you and they will do likewise.
When people in my life have failed to do likewise, I have treated them like they're hard of hearing. I turned up the volume of my niceness. I have gone to great lengths to be generous, encouraging, and thoughtful. When I still didn't get reciprocation, I would either amp up my kindness to ludicrous levels or I would try to get their attention with my irritation.
You guessed it. They still didn't live by the Golden Rule.
The result at various times has been anger, depression, and a sense of hopelessness about relationships.
You'd Think a Psychologist Could Figure This Out
In my professional relationship with clients, I had no problems. I was being paid to be the giver. I didn't expect the people I saw in my clinical practice to encourage me or do nice things for me. But in my personal relationships, I was very disappointed.  And I mean very disappointed.
A dear friend knew I was confused and sent me an excerpt of The Undefeated Mind: On the Science of Constructing an Indestructible Self
 by Buddhist, Alex Lickerman:
As with many breakups, the end of my relationship with my first girlfriend came in fits and starts rather than as an abrupt but mercifully irreversible amputation.  Yet even after we both recognized the relationship was finally over, she continued to ask me for favors – to pick her up from the airport, to take notes for her in class, to help her change the oil in her car – and I, inexplicably, continued to grant them.

Then while chanting one morning I found myself ruminating about how she continued to expect me to perform these favors, my indignation only rising after I'd finished chanting and began showering.  And as I rinsed the shampoo from my hair and the last of the soapy water went swirling down the drain, I made a sudden and angry determination to refuse her the next time she asked for one.

At that moment, the phone rang.  After I'd finished drying off, one of my roommates told me that it had been her calling and that she'd asked if I would call her back before I left for school.  As I walked toward the phone I told myself that when she asked me for the favor for which I knew she'd called, I'd say no.  I called her up, and sure enough, she asked me if I would record a television show for her on my VCR.  Yet even as I went to speak the word, "No," I heard my mouth say, "Yes."

I hung up – and laughed out loud.  I was as powerless to refuse her as I was to lift my car with my bare hands.  And yet learning this failed to discourage me.  On the contrary, it excited me – because if I could recognize this fact, I thought, I could find a way to change it.

Immediately, I decided I would begin chanting with the determination to free myself from my inability to say no.  And months later, while chanting, I had an insight:  the reason I remained unable to refuse her favors was that, in my mind, I'd signed a Good Guy Contract with her (a term, ironically, I learned later from her).  Until that moment of insight, I had no idea what a Good Guy Contract was, much less that it was the standard contract I consistently established with almost everyone I knew.  But in that startling moment of clarity I understood not only what it was but why I kept signing it.  My self-esteem, which I'd previously believed had been built on things solely internal, was in fact entirely dependent on something external:  the goodwill of others.  The Good Guy Contract was simple:  I would agree to be nice to you, to advise you, to sacrifice for you, to care about you, and in return you would agree to believe that I was wise, compassionate, excellent in every way, and finally and most importantly, you would like me.

With my girlfriend, however, I hadn't only expected to be liked; I'd expected to be loved.  And once I'd had a taste of that love, I became addicted to it, which was why, when she took it away from me, I became profoundly depressed.  Not because, as I'd originally thought, I'd been left by someone I thought was the love of my life, but because I genuinely believed that without that love I couldn't be happy.  Why, then, did I keep doing favors for her after we'd ended our relationship?  Because I couldn't shake the Good Guy habit.  Some part of me believed if I continued to fulfill my contractual obligations to her, she'd start fulfilling hers again to me.

I didn't know at the time, but at the moment I awoke to my propensity to sign Good Guy Contracts, I stopped doing it.  I recognized this only in retrospect three months later, however, when my best friend came to me asking why I seemed to have stopped paying attention to many of our mutual friends.  My first reaction was to become defensive and deny it.  But then I stopped myself, realizing that he was absolutely right.  I wondered why I had in fact become so dismissive of many of my friends until I realized that I'd somehow stopped needing their approval to sustain my self-esteem.  Freed from the need for them to like me, I was able to recognize that these were people with whom I had little in common, so I'd subsequently – and unconsciously – lost interest in them.  My insight, in other words, had done more than show me what I'd been:  it had changed me into someone I wanted to be, someone who could love and value himself without needing to be loved by anyone else.
Why I Needed to Cancel My Contract and You Do, Too
Certainly, expecting people people to abide by the terms of a contract is understandable. But what I realized is that I was the only one who had signed the Good Girl Contract. The people I was bending over backwards to please had no idea what my expectations were, or if they did, they didn't care. Some of them quickly figured out that if they said no thanks to my goodness behind Door #1, there was more niceness to come.
My first reaction to Alex's account was that I needed to do what it took to stop being taken advantage of. The best way to do that, I was sure, was to only spend time with people who would abide by the terms of the contract. But I could distinctly recall making that decision before. It didn't work. Invariably, someone who fulfilled their contractual obligations to my goodness for a while, would fail.
And while I was encouraged by Alex's words, I felt uncomfortable, too. First, I've long disliked the term self-esteem. I can't esteem myself highly because I know every rotten thing I've ever thought, said, or done. And second, I really do need to be loved by someone else. It's true that I don't need everyone to love me, but I certainly need to be loved. And there's a direct correlation between being loved and feeling good about self.
I was able to put the final two pieces of the Good Girl Contract puzzle into place when this Scripture leaped off the page at a retreat I recently attended:
For even the Son of Man did not come to be served, but to serve, and to give his life as a ransom for many. Mark 10:45
Like Jesus, you and I are called–not to sign a contract with others where they promise to be nice in return–but to simply serve them. No expectations. Just giving because you want to give.
If you're like me, that makes sense to you, but you're still wondering:
"What about me?" I can't just give, give, give all the time.
That's when something else my friend shared with me rang true:
You have to come from a place of abundance to be able to give freely.
In order to cancel our Good Girl Contracts, we need another way to get love–and a lot of it. We need to be bathed in encouragement, affirmation, kindness, forgiveness, peace, and hope. There's only one source for that kind of abundance: Jesus. Only in spending a lavish amount of time with the Savior will we overflow with goodness we can share with others.
The extraordinary thing is that He has signed a Good God Contract with us. No matter how we fail to follow the Golden Rule, He will still be a Good God.
Life Without a Contract
Adjusting to life after canceling my contract has been challenging for me. While I seem to be willing to cancel my contract with certain people, I still keep hoping that they'll notice and decide to play nice. That means the contract is still in effect. The goal is to give with a cheerful heart and not a needy one or to release myself from giving completely because it isn't in either of our best interests.
I'm learning to recognize the blessing in people not abiding by the terms of my contract. 
My husband sells library books to schools. Some school districts have contracts with one vendor. The librarians in those districts cannot meet with him and take advantage of what he has to offer, which in many cases is much better than what they have. Only if the district becomes unhappy with their contractual vendor will they begin to explore their options. Being released from our contract, whether that's our doing or because someone else won't play by the rules, means we are free to experience new relationships. My husband's sales won't grow if he doesn't look for new customers and God's kingdom won't grow if we're satisfied with the relationships we have under contract.
I'm committed to seeing failed contracts as an opportunity to share the love of Christ with someone new. And my prayer is that with the Lord's help, I won't be a Good Girl, but the beloved servant of a Great God.
Have you signed a Good Girl Contract? Are you willing to cancel it?