If you are looking for quick and easy ways to bring more fine arts into your homeschool, you will love Enrichment Studies! This brainchild of a veteran homeschool mom includes resources where all the legwork has been done for you to enjoy quick and easy Composer Studies, Artist Studies, Poet Studies, and much more. They also offer a super easy and fun approach to art appreciation, called Fine Art Pages.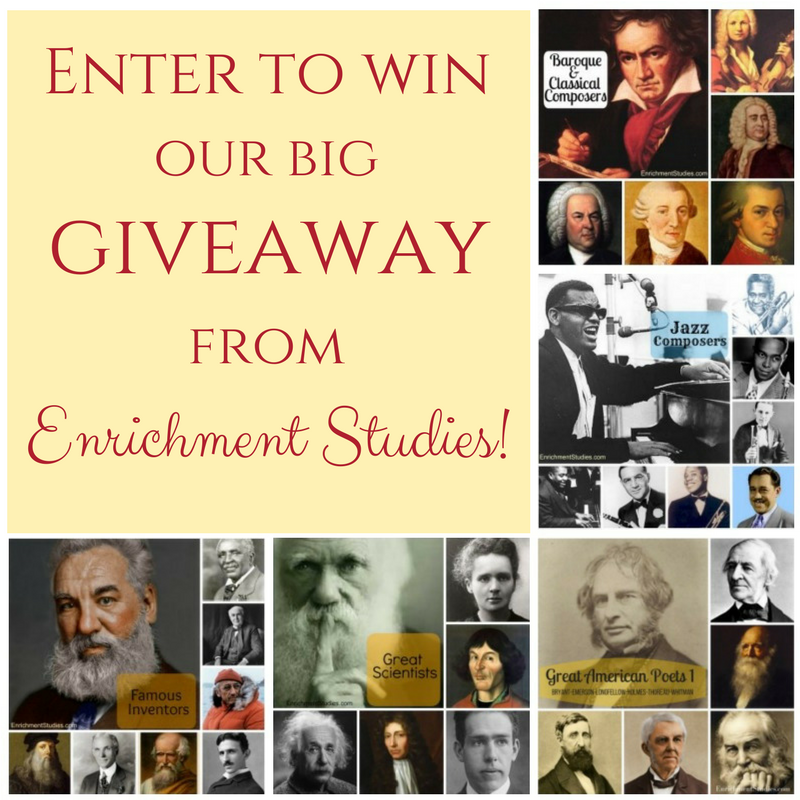 This week I am hosting a terrific giveaway for you from Enrichment Studies! One winner will get a lifetime membership to 5 big collections:
Great American Poets
Famous Inventors
Great Scientists
Baroque and Classical Composers
Jazz Composers
The value of this giveaway is almost $75! If you're ready to enter now, scroll down to the form below or click here. The winner will be announced next week.
WHO AND WHAT WILL YOU BE LEARNING ABOUT?
You'll get to know about the life and works of famous composers like Vivaldi, Bach, Handel, Haydn, Beethoven, and Mozart.
You'll enjoy the toe-tapping talents of great Jazz-era composers like Goodman, Gillespie, Ellington, Basie, Armstrong, and many more!
Poetry will come alive for you and your children in a way that will surprise and delight you!
You'll be awed by the great minds and works of Inventors and scientists such as Archimedes, da Vinci, Edison, Carver, Ford, Copernicus, Curie, Linnaeus, Morse, and many more!
Resources include:
Biographies
Activity Sheets
Games
Podcasts
Videos
Coloring Pages
Free Music Downloads
and More!
FREEBIE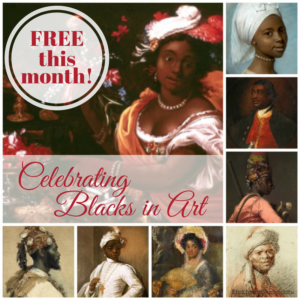 PLUS everyone who enters this giveaway will get their new Celebrating Blacks in Art collection ($14.95 value) totally FREE!
Entrants will also receive the Enrichment Studies and Sanity Savers newsletters.