The excitement of the new year is starting to wane, leaving me with a need for refreshment. I don't want to wish my way through the rest of winter. Neither do I want to give in to sloth and discouragement. I want energy and vitality in my homeschool now. How about you?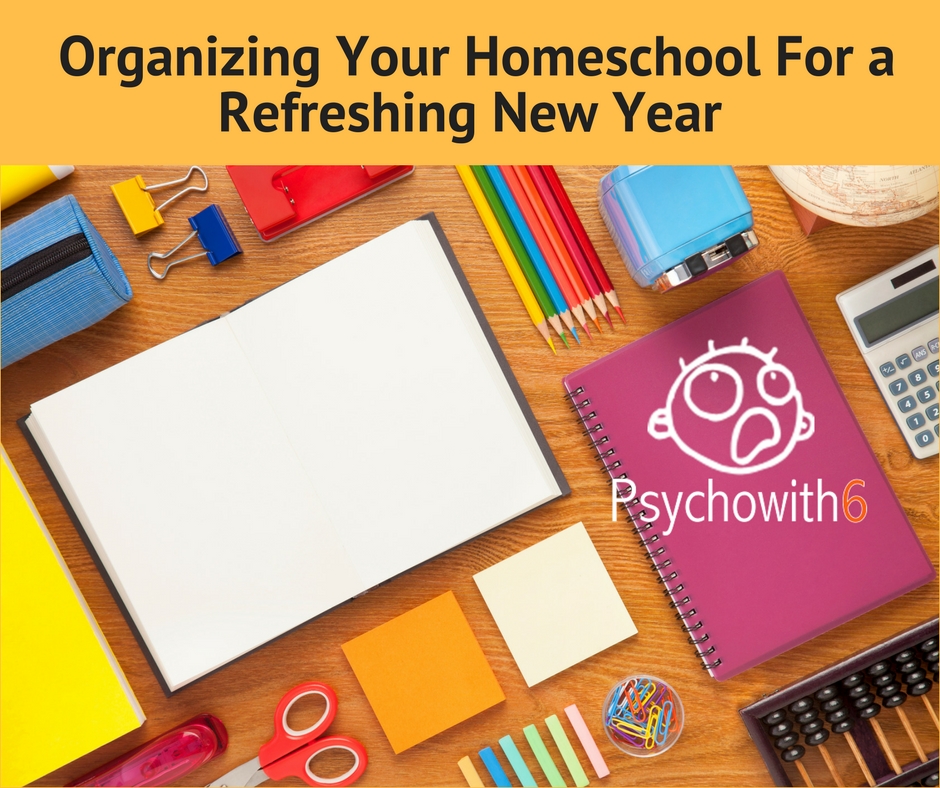 There are a number of ways to incorporate a little Energizer bunny into our homeschools. I've discussed them on The Homeschool Sanity Show podcast. But I have one favorite way of getting refreshed — organizing.
I'm not one of these ultra-organized women. I don't have everything in a beautifully labeled basket or bin. Martha Stewart wouldn't be impressed. But I do geek out on getting my act together. I once purchased an organizing system for my scrapbooking supplies and couldn't sleep because I was so excited about using it. I get a little jolt of energy, a burst of encouragement, and a bit more tenacity when I organize something.
I think refreshment from organizing is hard-wired. We crave completion. It's one of the hardest parts of homeschooling. We have to wait more than a decade for our work with one child to be done. Organizing in your homeschool or your life gives you a win. It's like running a marathon and feeling like you can't take another step. Then you reach a mile marker where there's a refreshment stand. Suddenly you believe you can finish. (I'm guessing that's what it's like because I don't run marathons!)
I wrote a post on refreshing your homeschool through organization at Year Round Homeschooling. I'd love to be one of the people who cheers you on to the finish line when you read it. It helps me finish my journey.
See you there!