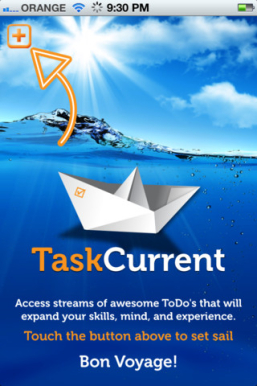 I've spoken of my fondness for TaskCurrent before, but now you might say we're in a relationship.
I'm one of their featured authors currently providing streams on homeschooling, fitness motivation, and dealing with difficult people.
TaskCurrent allows you to sign up for streams–a topic-focused series of mini blog posts with associated to-do's. These are like little shots of wisdom and advice that take no time to read.
Here's what LifeHacker had to say about TaskCurrent. I like that the developers want family-friendly content and they've been really wonderful to work with.
I've created one stream for new homeschoolers and those who love them.
If you're brand new to homeschooling, you will love my How to Homeschool stream as it makes the process very simple, with the best resources to get you started. But if you're a veteran, you'll love my stream, too. It's the perfect thing to recommend to people who ask you how to get started homeschooling. Have I mentioned that it's free? You'll find it in the education category.
I've also created two streams for motivating you in fitness and relationships.
The first is 15 Days of Fitness Inspiration. I've collected 15 videos, articles, and blog posts that will help you finally get fit. It's like 5-hour Energy for fitness, without the shakes and insomnia. You'll find it in the Health & Fitness Category.
The second stream I authored that may be of interest is a series on dealing with difficult people. I combined a number of blog posts I've written on the topic into a series of advice. Unfortunately, this has been a really popular topic for me! You'll find it in the Relationships Category.
I will have more streams available in the future, but for now:
please download the free app
subscribe to one or more of my streams
and spread the word!
If you like my streams, please rate them. (If you don't like them, I don't mind if you're too busy to rate.)
When you share this on your favorite social media, you will help people find my streams (and other helpful streams) on TaskCurrent and God willing, help change people's lives. Thanks in advance for helping me help others!