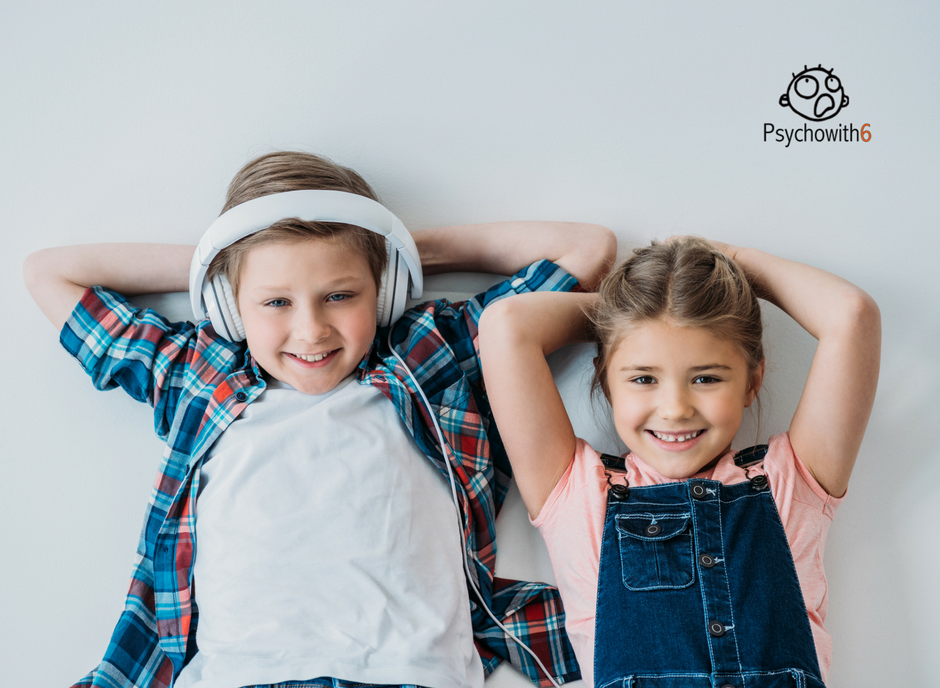 Music appreciation is a wonderful addition to your homeschool's morning time. Music can soothe a cranky baby, get a restless student keeping the beat, and create a peaceful environment. Who doesn't need that? Music in your morning time creates memories and can even change hearts. Substitute Christian music for Bible memory occasionally and your kids may remember even more Scripture. Music appreciation in your morning time also provides regular inspiration for your children's music lessons and practice. You're all reminded of the beauty that can be created when we stay focused on our music instruction. Morning time music is also a great adjunct to your history studies. We can picture the time period more readily with the appropriate music playing.
[Read why music education matters]
Including music appreciation in your morning time can be hard.
If you want to include historical music in your morning time, you will need to research which are the most important pieces to play. You will want to share some information about the piece and its artist, but you don't have time to share a lot. So you'll need to select the most important points and talk about them in a child-friendly way. Once you know which pieces you want to include, you'll need to look for them at the library. You won't know for sure how many you'll get through, so chances are good you will have to keep renewing the pieces. Or you'll look for the music online, having to spend time watching YouTube ads only to discover that the video wasn't quite what you were looking for. If you want to take the learning deeper, you'll need to look for or create some notebooking pages to go along with your studies. Are you tired yet? I am.

I am a fan of anything that makes my job as a homeschooling mom easier. Music appreciation courses do that. The material has already been prescreened by a Christian mother and the notebooking pages are done for me. The music appreciation courses from Music in Our Homeschool have been so enjoyable and enriching to our history studies. But if I'm being honest, something was missing from them. I didn't notice it until the solution was right in front of me.
Morning time always includes holidays.
One of the things we do with our morning time is talk about current events and holidays. I read seasonal books, do seasonal devotions, and complete holiday unit studies. I can't believe I hadn't thought about including holiday music appreciation in our morning time before. When I heard that Music in Our Homeschool was launching this course, I asked myself this question:
"What would holidays be like without music?"
Music makes holidays special. I can't imagine Easter or Christmas or the 4th of July without the signature songs that inspire faith, joy, or patriotism. Yet I wasn't including holiday music appreciation in our morning time. May I get real here? I teach music appreciation for me. I love it. I am passionate about music and hearing the stories behind the songs we all love. Music appreciation makes me happy. When I teach it in the morning, I am in a good mood all day. And when mama's happy, everybody's happy.
How a Holiday Music Appreciation Course Saves Your Sanity
This course is hosted on Teachable, which is a beautiful, user-friendly platform. You'll see at a glance which lessons you've done, so you don't repeat even when the kids are yelling, "We've already done that one!" Maybe that only happens to me. You have unlimited access to the course, so you can pick up where you left off and just teach the holidays you want to teach. But you're going to want to add the lessons to your Organized Homeschool Life planner, so you remember to do them all. I can't wait for the Star Wars day lesson!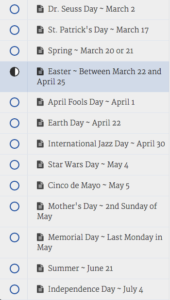 I love that the videos are embedded within the course. It's a safe platform for your kids to work on your own. Assign one child to be in charge of making sure you do your holiday music appreciation in the mornings.
Printable copywork (so helpful in building good writing skills) and activity sheets are included with the lessons. Have your kids answer the short quiz at the end too. My kids love working together on these.
I did a short screen share video so you can see what the course looks like inside.
Launch pricing is a gift.
Save 40% with code HOLIDAY through 3/28 on this holiday music appreciation course.
Which songs make the holidays for you? Let me know in the comments.