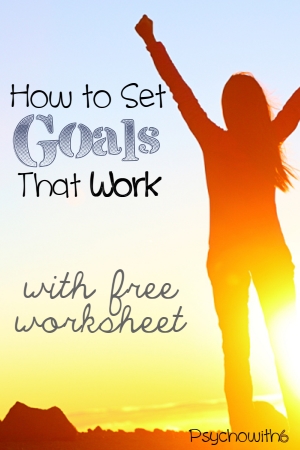 My friend, Tom Dixon, guest posts today. I think you will come away with new understanding, motivation, and tools for achieving your goals as I did. Please visit his excellent blog, Monday is Good.
I've been trying to lose weight for years. Around the first of each new year, I'd set lofty goals around how many pounds I'd drop. I'd track everything I ate and how much I exercised.
However, instead of getting thinner, I've ended every year for the last 20 heavier than I started. Those big goals in January were forgotten by March.
That is, up until last year.
I still have more to go, but I ended 2013 a little more than 35 pounds lighter. That's just the part the scale says. What feels even better is:
I'm completely off my asthma medication, and am taking half the dosage of another prescription
I actually own articles of clothing that say "medium"
I went from a 42″ jean size to a 36″ – I haven't been in a 36 since high school!
I can jog for 30 minutes (up from 30 seconds) and plan to do a 5k in the Spring
I have seventy-five times the energy I've ever had
So, what was different?
I got some help.
That's it. I recognized that I didn't have the necessary skills or knowledge to accomplish my goal. Fortunately for me, I found someone who did. That was the big difference. In the past I've always gone at it alone, but this time I started working with a personal trainer.
I'm not sharing this because you care about my weight loss. I'm quite sure you don't. I'm not trying to get everyone to hire a personal trainer. However, I am asking you to identify that one goal you keep chasing.
What do you keep trying to do, but can't quite get done?
Get out of debt or control your spending
Change careers or get a promotion
Lose weight
Improve relationships with your spouse or children
Manage your time better
I coach people to identify the "why" behind their goals. It's only when you understand the reason behind what you want to achieve that you stand a chance of succeeding. Assuming that piece is in place, the quickest way to accomplish any of these common goals is to find someone succeeding in that area.
For me, that was a 23-year-old punk at the Y. For you, it may be a career coach or marriage counselor. You're looking for someone who can:
Tell you what to do, and when. I didn't have the time or inclination to learn about strength training. In fact, there was no place I felt any less comfortable than at the gym. When you get help, you skip the learning curve and go right into solution mode.
Help you set goals. This is critical to make sure you are both on the same page. I'm working on being able to bench press 135lbs, do a pull-up (yes, just one), and run a 5k in less than 30 minutes. The work I do with my trainer is to support these specific goals.
Keep you accountable. I probably would have quit about 12 times already if I didn't know I had to show up at 8PM on Tuesday night to workout. If I slack off on my diet or don't do my homework, then I'm going to struggle.
Take your money. Seriously – you want the kind of help you pay for. When you pay for something it becomes a priority. Free advice is okay, but generally won't move you forward. Both sides need some skin in the game.
I'm hoping you have already set some solid goals for 2014. If not, check out my goal setting guide (which includes a worksheet) to get you going.
Who are you going to ask for help in 2014? Do it.