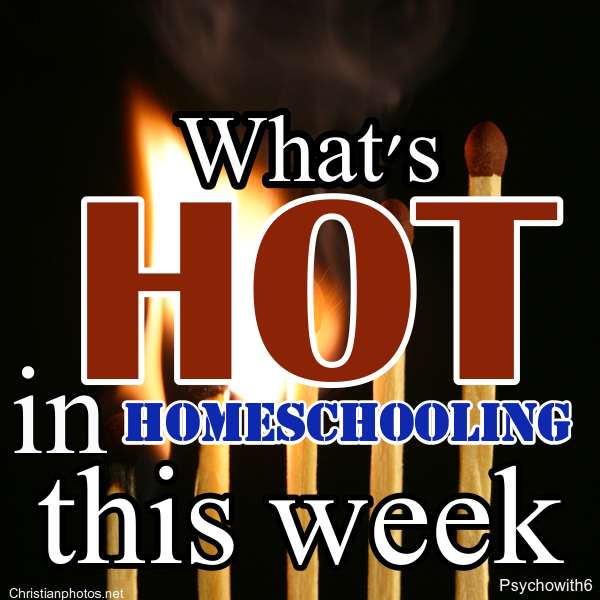 Hello, Homeschool Homies. I pray this edition of What's Hot in Homeschooling finds you well! I have some great articles and ideas for you this week. What I don't have is a link-up. I think bloggers are better served by choosing well-established link-ups. The good news is that I read these link-ups and will find your great articles no matter what! Please contact me if you're interested in pinning content to the What's Hot in Homeschooling Board on Pinterest. Now on to the good stuff!
Help, My Kid's Not on Grade Level
As the school year comes to a close, it's easy to panic that your child isn't done with the 2nd grade book. Or worse yet, he hasn't even started it! Homeschool Heart and Mind has comfort for your crisis.
I really knew next to nothing about charter homeschools before reading Enchanted Homeschooling Mom's article. If you need a change in your homeschool, check it out.
Defining Your Homeschool Mission
Speaking of needing a change, maybe you need to focus on your mission. I've read about mission statements before, but this article by Renee Gotcher at So You Call Yourself a Homeschooler shares the difference having one can make in your decisions. Homeschoolers can always use help making decisions!
Simplify Meal Planning with Kids
If you're a subscriber to Psychowith6, you already know my philosophy on meal planning. (Don't have the book? Click here). Having a once-and-for-all meal plan makes it much easier to include kids in meal preparation. Simply Living for Him takes it one step further to include kids in the shopping, too. I can't wait to try it!
My children have grown up with mostly contemporary Christian music. That's why I love teaching them not just the hymns, but the stories behind them. Contented at Home offers freebies for teaching the hymns that you don't want to miss!
As you may know, I'm big into productivity. Every week I try a new method of managing my time and tasks better. I think you'll appreciate this article from Under the Golden Apple Tree as I did.
If you'd like to share what's hot in your homeschool, please comment below. God bless your week!
read more