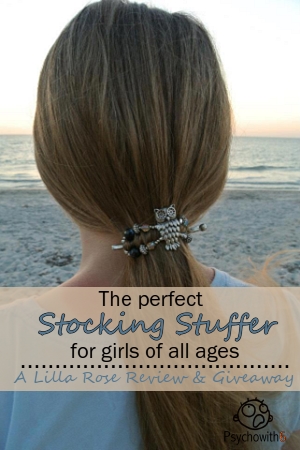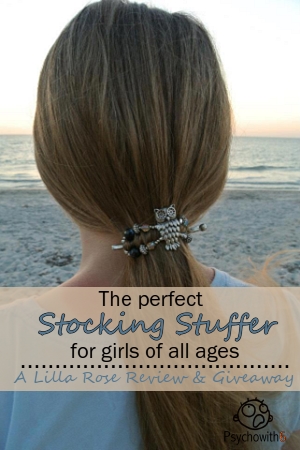 Finding a stocking stuffer or inexpensive gift that won't end up in the trash can be a real challenge. That's why I am excited about Lilla Rose hair jewelry. I was asked to review the product and give away a piece of the winner's choice at the perfect time for you Christmas shoppers. Enter to win the giveaway below (ends Sunday Nov. 30th @ 10 p.m. Central), but notice the amazing Black Friday sale! You'll want to order one of these for every girl and woman on your shopping list.
I let my daughter pick out what she liked and this is what she chose. I think it's so pretty but in a more subtle way. She can easily put it on herself at 10.
This is definitely not a gift that will be thrown away! Here are some more pictures of Lilla Rose hair jewelry and ideas for how to wear them. I received a Flexi-O clip and can't wait to try it on a scarf.
You'll want to enter the giveaway below and shop the Black Friday sale. The Everyone will be asking where you got it!
Be sure to use the sizing guide before ordering so you're completely satisfied with your gift! Giveaway winner will be able to choose their piece and the appropriate size.
Happy shopping!
read more