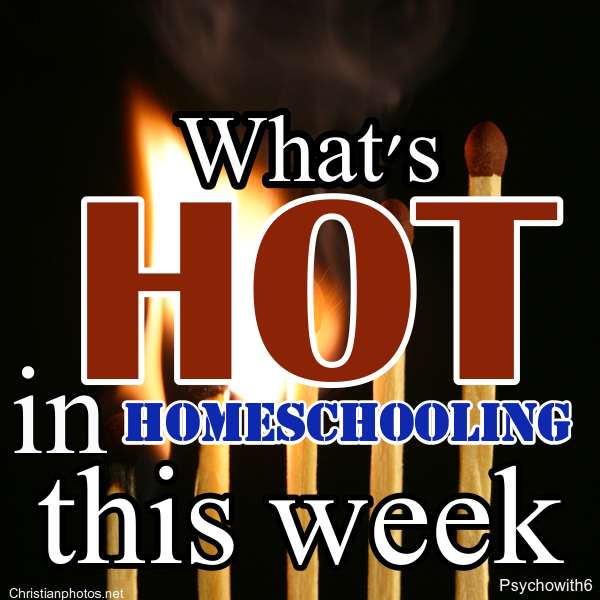 This is the time of year I consider how I'm doing as a mom and homeschooler. The articles I have for you this week reflect that as well as my desire to get OUT OF THE HOUSE with the kids. If you can relate, you'll love this issue.
One Mother's Cure for the Resistant Learner
I wasn't surprised by this cure because I have a son who has the same wonderfully frustrating style. I had to learn how to teach him the hard way, but this article from Hip Homeschool Moms will save you the hassles!
The Two Choices Every Mother Faces Daily
I have made both of these choices and my fervent desire is to make the better choice every day. The difference in results is huge. Women Abiding gives us some excellent food for thought.
The mom who cured her resistant learner mentions her son's desire for grades. Whether you agree with Blue Manor Education's position on grades or not, it's important to think about where grades fit in your homeschool.
The Importance of Formative Assessments (with free letter recognition assessment)
I had never heard of formative assessments before Teacher @ Home shared this article, but it's exactly the kind of testing I want to do with my kids. If you have younger learners, you'll appreciate the letter recognition assessment, too.
These adorable balloon bugs from Teaching Mama are supposed to be for the little guys, but I would love to get my hands on these, too. They're excellent for fidgety kids of all ages.
I am so ready for some screen-free time. It's been a verrrry long winter. If you want some fresh ideas for what to do together apart from staring at a box, check out this article from The Holistic Homeschooler.
Want more? Check out the What's Hot in Homeschooling This Week Pinterest board and the great links below this post from fellow bloggers.
Now it's your turn to share what's hot in your homeschool this week. Please grab the button from the right footer of the blog or link to this post. If you were featured, please grab the Featured button if you like, too.
read more