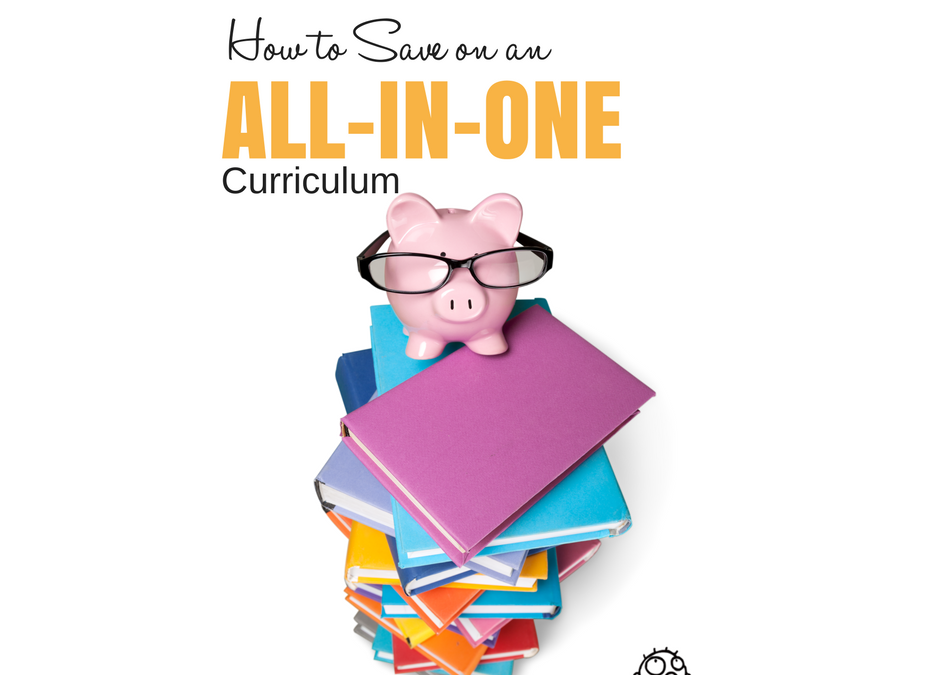 I was compensated for my time in sharing these resources. All opinions are my own.
I have shopped Homeschool Buyers Co-op for a long time and I love knowing that I'm getting the best possible price on curriculum. The co-op helps homeschoolers harness group buying power to keep prices low. Getting an excellent price is especially important if you plan to invest in an all-in-one curriculum. An all-in-one or multi-subject curriculum can save your sanity by reducing decision fatigue and planning time. These are just some of the options available through the co-op for you to consider.
Monarch Online Curriculum from Alpha Omega
I have used some Monarch courses with my students and find that they're an excellent option for parents looking for cumputer-based curriculum. Co-op buyers save 10%, which is the best deal you will find!
Monarch is an interactive, Internet-based Christian homeschool curriculum for grades 3-12 that's compatible with most web browsers on a Windows® or Macintosh® operating system.
With Monarch, you get:
Dynamic, Media-rich Lessons: Bring learning to life with over 50,000 multimedia elements! Immerse your child in an enriching, multi-dimensional educational experience that includes video clips, audio files, challenging games, interactive exercises, and more.
Core Subjects & More: Monarch offers Bible-based online lessons in the five core subjects of Bible, History and Geography, Language Arts, Math, and Science, as well as a wide variety of enriching electives.
Automatic Grading: Enjoy freedom from paperwork! Automatic grading and recordkeeping conveniently record lesson assignments, test scores, and upcoming assignments for more hands-on teaching time.
Anytime access, no installation: Perfect for your on-the-go schedule, Monarch's Christian homeschool curriculum is accessible around the clock with a browser and Internet connection. With just a username and password, you're curriculum-ready in seconds.
The best part is you can try it free for 30 days with no risk!
Check out Monarch on Homeschool Buyers Co-op.
Horizons Christian Workbook Curriculum
I have also enjoyed using Horizons curriculum with my students. At the co-op, you can be sure you're getting the best price.
Horizons is a brightly illustrated, engaging workbook curriculum filled with consumable lessons and hands-on activities for grades PreK-12.
Horizons offers:
Christian Worldview: Horizons courses support a Christian worldview that complements parents in their biblical teaching.
Spiral Learning: Horizons Language Arts and Math use a spiral learning method that helps students master concepts through a natural process of introduction, review, and reinforcement.
Colorful Curriculum: Eye-catching graphics and illustrations make the student material visually appealing and help keep students excited to learn.
Hands-On Lessons: Students using Horizons curriculum often find the hands-on lessons to be interesting and exciting. Much of the student material is filled with colorful illustrations that complement the activities to help students understand concepts.
Check out Horizons curriculum on Homeschool Buyers Co-op.
Lifepac Christian Workbook Curriculum
I had a homeschooling family member who relied on Lifepac for all her curriculum. It made homeschooling simple! Save big on it at the co-op.
LIFEPAC is a Christian homeschool curriculum for grades K-12.
Designed by a team of accomplished educators with years of classroom experience, LIFEPAC is based on the principle of mastery learning. Students master content in each unit worktext before progressing to the next.
LIFEPAC is:
Bible-based: With Bible verses from the King James Version and biblical content that promotes a Christian worldview, LIFEPAC encourages critical thinking skills that promote and strengthen a student's faith in Christ.
Flexible: Affordably priced, LIFEPAC lets students receive a Christian homeschool curriculum at a fraction of the price of regular textbooks and workbooks.
Economical: Affordably priced, LIFEPAC lets students receive a Christian homeschool curriculum at a fraction of the price of regular textbooks and workbooks.
Portable: Unlike heavy textbooks, LIFEPAC's compact design is popular with busy homeschooling families on the go.
Check out Lifepac curriculum on Homeschool Buyers Co-op.
New Leaf Publishing Curriculum
I have used and loved so many resources available through New Leaf Publishing. The group buy offers up to a 40% discount on them!
Master Books is the world's largest publisher of creation-based material for all ages; including apologetics, homeschool resources, reference titles, and quality children's literature. You may already be familiar with some of their wares like:
Over 550 Titles to Choose!Literature, Science, History, Apologetics, Parenting, Creation & MORE — Members choose from OVER 550 TITLES! If you like Creation-Based Science materials, have a desire to build your home's Apologetics library, or you just love Christian literature; then this is the GroupBuy for you!
Discovery Education Streaming Plus
I enjoyed using this streaming service I accessed through the Homeschool Buyers Co-op several years ago and it's improved immensely since then. Co-op buyers save 60%!
Bring Your Homeschool Lessons to Life!
 It's easy to see why homeschoolers rave about Discovery Education Streaming Plus. It's probably the most extensive and feature-rich educational video streaming service in the world.
It's much like having the entire DVD selection of your local public library available to you from the convenience of your home, 24/7/365.
But it's not just a collection of videos that you can watch from beginning to end. This library has been organized into useable video clips, organized and categorized, close-captioned, and supplemented with lesson plans, teaching guides, interactive simulations, images, audio resources, and other resources and materials that you can incorporate into virtually every aspect of your homeschool curriculum.
Discovery Education Streaming Plus features:
Thousands of full-length videos from scores of producers, segmented into tens of thousands of content-specific clips tied directly to state and national standards.
Supplemental resources such as Assignment Builder, Quiz Center, Writing Prompt Generator, lesson plans, and more
Fast and accurate search functionality and dynamic navigation menus
The ability to customize and personalize lessons to different subjects, grades, and learning styles
Comprehensive K-12 curriculum coverage in six core subject areas.
Thousands of images
Membership in the Discovery Educator Network (DEN)
Interactive self-paced training
Exclusive Discovery programming such as Frozen Planet, Human Planet, LIFE, Into the Universe, Mythbusters, and Curiosity
Video series from trusted content providers such as BBC Worldwide, CBS News, Channel 4, Discovery Studios, Scholastic, TV Ontario, and Westin Woods
Hundreds of games, skill builders, and body atlas interactives
Thousands of self-paced math tutorials spanning concepts from basic addition to calculus
Thousands of audio files including podcasts, classic literature audiobooks, children's literature audiobooks from Scholastic, and numerous supplemental study aids for auditory learners
Check out Discovery Education Streaming Plus on the Homeschool Buyers Co-op. 
While you're visiting the co-op, check out the other curriculum options for enhancing your homeschooling at big savings!
read more