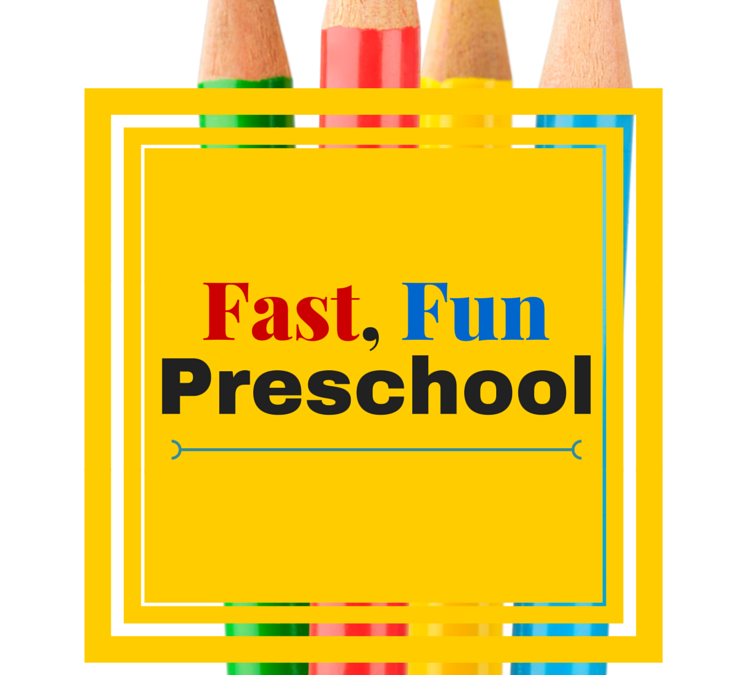 Preschool is probably the most fun age to teach. Have you seen the crazy fun ideas for teaching our youngest students on Pinterest? My post about creative ways to occupy preschoolers has been very popular, so I know you have!
The Problem with Preschool
With the collective ideas of homeschool moms and teachers online, creativity isn't the problem when teaching preschool; organization is! Preschool teaching, activities, and crafts require time to organize. And most moms who have preschoolers just don't have that time. We get so busy, we put preschool on the back burner. And that's a shame for our little ones and for us.

There is an Answer
What if all the ideas were organized and the materials were prepared in a 26-week curriculum for your three or four-year-old so you were ready to teach whenever you could find the time? That's what Encompass Preschool is.
Four days a week there are morning board activities–this is like a bulletin board you create to focus attention on what you're learning. Everything you'll want to add to your morning board is ready for you to print. Don't have a bulletin board? A large piece of cardboard (like those at craft stores for science projects) would work beautifully.
Encompass also includes group activities for siblings or friends, making your preschooler feel like a big kid! My older kids always loved doing preschool games and crafts with their younger siblings.
Workbox activities are also included. Workboxes are like learning kits for little ones. Fortunately, you won't have to come up with the ideas for these, because Kathy Gossen, the creator of the curriculum, has already done the work for you!
Encompass really does encompass so much. Kathy shares that after completing this curriculum, your preschooler will have developed fine and gross motor skills, music, art, math, Bible, recitation, literacy, and cooking skills. They'll be ready for kindergarten learning because they will be able to recognize all basic upper and lower case letters, numbers 1-20, basic shapes, colors, time to the half-hour, U.S. coins, write his/her full name, and demonstrate basic reasoning skills. In addition, he/she will have the opportunity to memorize several well-known Bible verses, poems and nursery rhymes that will hopefully have a life-long impact on behavioral development.
I can tell you that my preschoolers didn't accomplish all that, but I wish they had!
With "over 400 exclusive printables, 3 PowerPoint presentations, editable lesson plans, a detailed scope and sequence, and nearly 300 links to the best supplemental resources found across the web including more free printables, YouTube videos, music downloads, computer games, iPad games, and more," you would expect to pay a LOT for the convenience and breadth of this preschool curriculum.
That's why I'm shocked and delighted that it is JUST $10.
After reviewing the quality of these materials and appreciating the incredible value of them, I asked Kathy if I could be an affiliate for Encompass and share it with my readers. I'm so crazy about it, I wish I had a preschooler to use it with!
If you will be teaching a preschooler, don't miss this opportunity to spend less time preparing for preschool and more time enjoying it.  Give yourself and your child the gift of Encompass Preschool.
read more