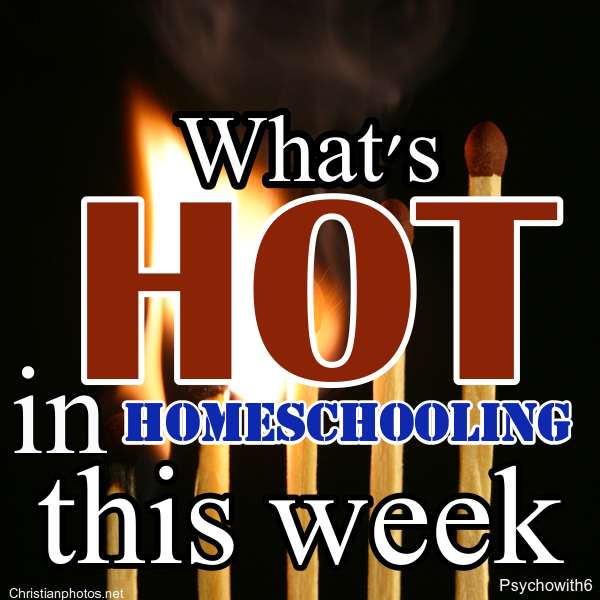 I have been having so much fun looking for great articles to share with you each week. Like most things in my life, I end up with more than I can possibly use. If you aren't a Facebook fan of Motivated Homeschooler, I invite you to like the page and you'll get even more hot homeschooling goodies each week. I also tweet and pin, so I'd love to have you follow me on Twitter or Pinterest if you use those media. If you're a blogger who's featured here, be sure to grab your "Featured On" button from the footer of this blog. And please keep linking up! I love reading your posts.
Easter is less than a week away, but there is still time to use some of these fantastic ideas from Happy Home Fairy for keeping the resurrection of our Lord the focus of the holiday.
This post caught my eye because I have five of these wonderful creatures. If you're raising one, too, you'll smile at this post from Parenting and Homeschooling in Faith.
A Running Curriculum List with Free Printable
Spring is the time when all good homeschoolers start thinking about curriculum for next year. So You Call Yourself a Homeschooler has a great method for not just tracking curriculum you're interested in, but saving money on it, too.
We got a bunch of snow in my neck of the woods this week, but soon it will be time for the insects to come out and do their thing. Creative Homeschool Ideas shares this insect video featuring close-up photography that turns bugs into fascinating monsters. It's free to watch on YouTube. Love that.
Dear Mom Who Decided to Homeschool
If you've just decided to homeschool or you know someone who has, don't miss this letter from Moms Mustard Seeds. I would have LOVED to have had this letter when I was just starting out.
What do muffins have to do with homeschooling? Everything! Breakfast begins the day and if you eat something as incredible as these sound, the school day is bound to go well. I've got to try these SOON.
Now it's your turn to share what's hot in your homeschool this week. Don't have a blog? Feel free to share in the comments.
read more