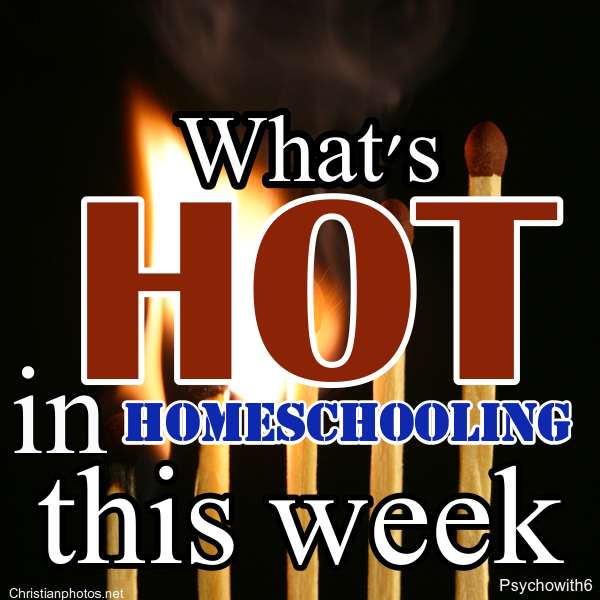 This week is all about preventing and solving problems. I LOVE the posts my fellow bloggers are linking up. I can't include them all, so be sure to check them out on the site if you're reading via email.
What Common Core State Standards and Homeschooling Have in Common
If you haven't been online much the past few weeks, you may not know much about the Common Core. These YouTube videos are a great place to start. But I love this post from 7 Sisters Homeschool that encourages us to keep it in proper perspective.
Creating the Perfect Homeschool Schedule
I'll admit it. I've believed that if I just planned the perfect homeschool schedule, I'd be a perfect homeschool mom. Heather Bowen of Upside Down Homeschooling turns that idea, well upside down!
Do you have more textbook than school days left? If so, you might be feeling stressed or guilty. Next Gen Homeschool has some reassurance for you.
How to Homeschool and Work from Home
Speaking of scheduling…when you're doing any kind of work other than homeschooling, that's a challenge, isn't it? Jamerrill Stewart, a gracious and very busy WAHM, shares her story.
The Minimalist Guide to Being a Thankful Wife
All this busyness in our day may lead to forgetting one very important person: our husbands. As a psychologist, I can't stress the importance of marriage maintenance enough. Women Abiding shares these words of wisdom.
National Digital Public Library
I did my doctoral research by driving to libraries, lugging heavy journals up and down floors, and making hundreds of photocopies. What a blessing that our kids don't have to research this way. The National Digital Public Library is a new resource that makes studying anything easier.
Now it's your turn! What's hot in your homeschool this week? Please use my blog button (bottom right) or link to this post. Visit the link before you if you can and say thanks.
read more