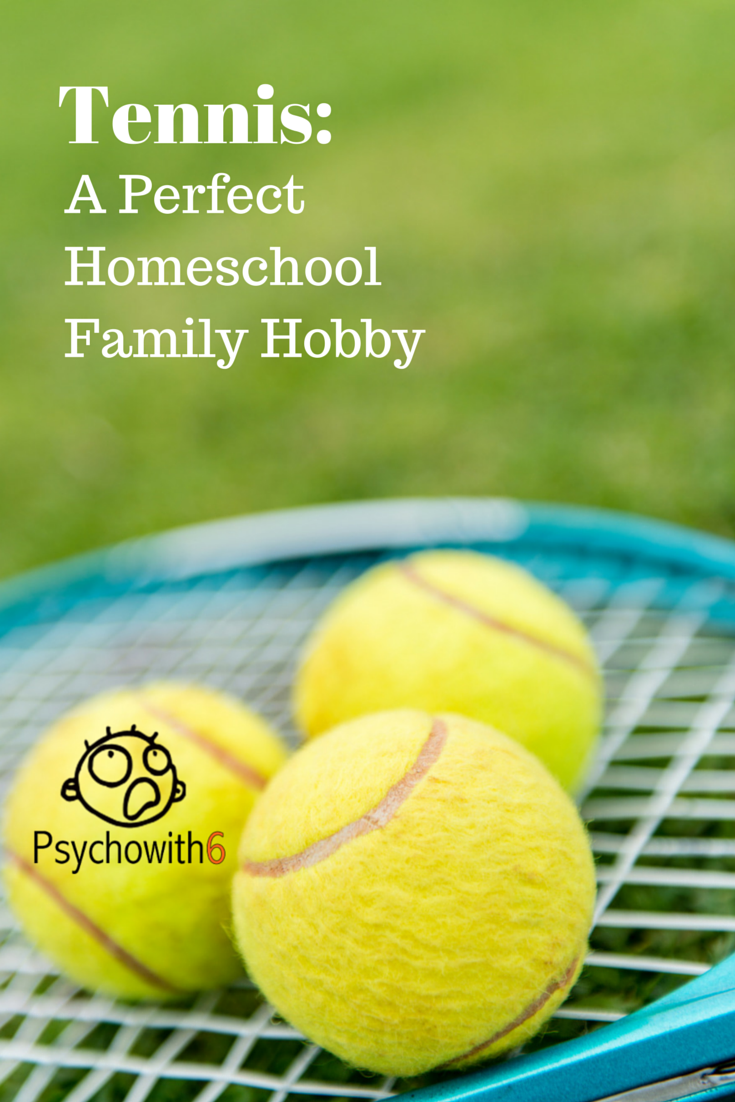 I had played tennis once before meeting my husband, who was an avid player, but I really liked the game. Once I had my first child, I took lessons through our adult continuing education program and loved it. I quit when I was six months pregnant with my second child and didn't take lessons again until my youngest baby was two.
When I got into tennis, I didn't realize what a blessing it was going to be. There are six reasons I think tennis is a perfect homeschool family hobby that I highly commend to you.

#1 It accommodates all ages
We have been able to involve our kids in the sport from the time they could walk. The youngest kids love to be the ball boy or girl and chase them all over the court.
My husband and I take turns hitting the ball with the older and younger kids and then play doubles with them. We now have enough players that we have to rotate them in.
Even though my son is a college student now, he still loves to play with the family.
When I first started playing in a league, many of the women I was playing with (and who were beating me!) were in their mid-80's. Tennis is a hobby and sport that we and our children can play our whole lives, God willing.
#2 It's inexpensive
My husband's and my personal lessons were very inexpensive through the community college. While indoor court time can be pricey, we play for free outside any time weather permits. We live in Missouri where the weather often allows us to play at least a couple of times even in the dead of winter.
We have also been able to save money in the sport by:
taking advantage of low-priced lessons through our community center
enrolling the kids in group lessons (both homeschool classes and general)
taking advantage of free court time for practice during the day given to families of kids in group lessons
splitting private lessons as a family outdoors
asking skilled friends to give lessons
buying tennis racquet models from previous years
With respect to equipment, you can also save money by buying used racquets from a club or a friend.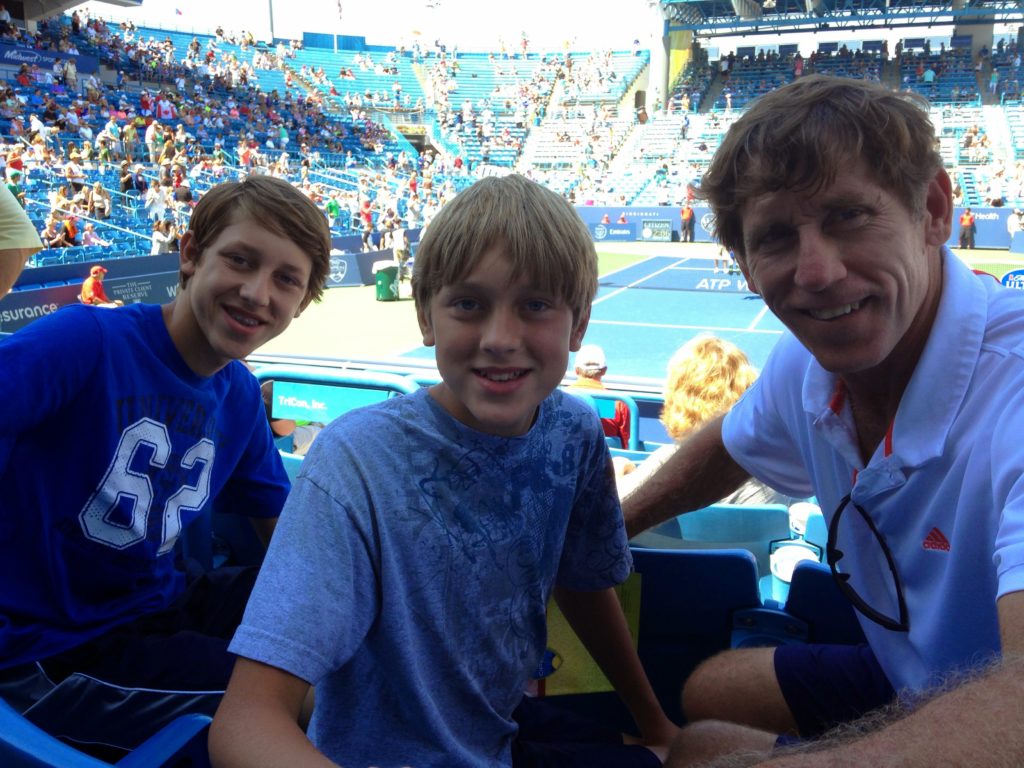 #3 It's portable
Tennis is a hobby you can play almost anywhere. We have played together on most of our vacations. We just bring our racquets and some balls and we're all set. It helps to break up the time spent at the lake or the beach. Our friends from Spain play and we enjoyed the sport when we vacationed together last year.
Tennis has also been something we've traveled to enjoy together. We took in a professional tournament last summer and it was a blast.
#4 It's fun exercise
Tennis is a great way to get aerobic exercise without even realizing it. You'll especially notice the workout if you play singles or just hit the ball back and forth rapidly. But anything is better for the family than sitting.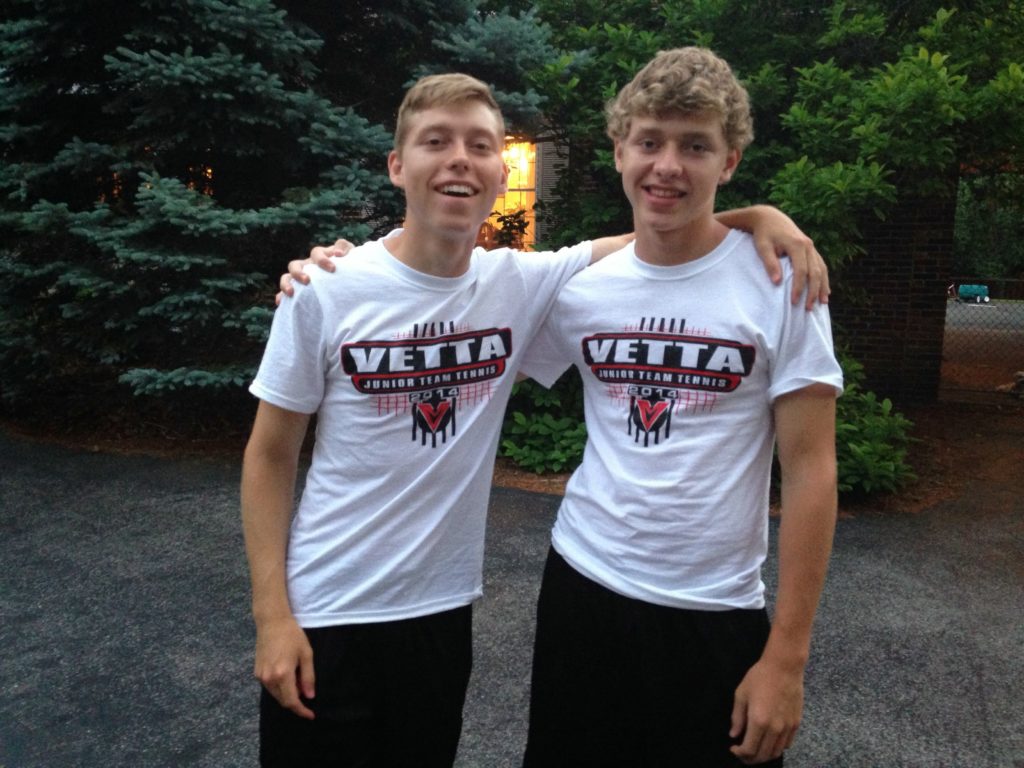 #5 It's competitive
Most of my kids love to compete and tennis gives them the opportunity. Last summer my four older boys were on two teams together. The practices were at the same time, so my oldest son was able to drive them. He also drove our next oldest son to their matches, leaving us with just one match we had to drive to.
Not every sport is easily accessible to homeschoolers, but for us, tennis has been. My kids haven't entered junior tournaments as individuals, but the option is open to homeschoolers through junior USTA.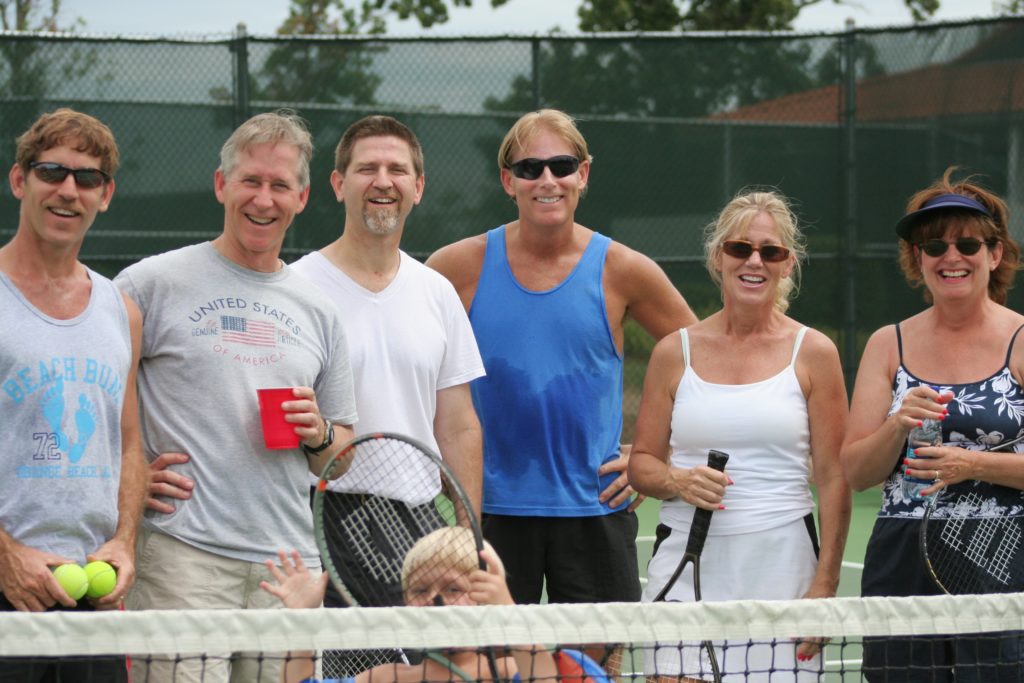 #6 It's a way to connect with extended family
We have had so much fun playing with my husband's family on family trips and whenever my husband's sister comes into town.
The kids' cousins who aren't tennis players will also join in the fun. Doubles accommodates the most ability levels. We have a lot of great tennis memories.
Does your homeschool family play tennis? Let's talk about it on Homeschool Sanity on Facebook.
I hope you'll consider the wonderful family hobby of tennis! But if it's not for you, check out the other iHomeschool Network bloggers' family hobbies.