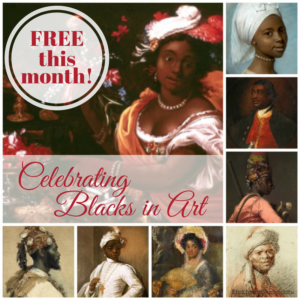 Thank you for entering the giveaway for 5 awesome collections from Enrichment Studies!
In addition to your chance to win, everyone who has entered the giveaway is also being gifted with their brand new Celebrating Blacks in Art Fine Art Pages collection!  To get yours:
1.  
Click here
 or on the graphic above and add Celebrating Blacks in Art to your cart.
2.  Use coupon code CELEBRATE to make it free!
3.  Complete the free checkout, and then download from your new member area.
Enrichment Studies actually gives away a completely FREE product every single month to their newsletter subscribers, so be sure to check your emails so you can get those when they are available!
Please let your friends know about this great giveaway so they can win and get this awesome freebie as well.