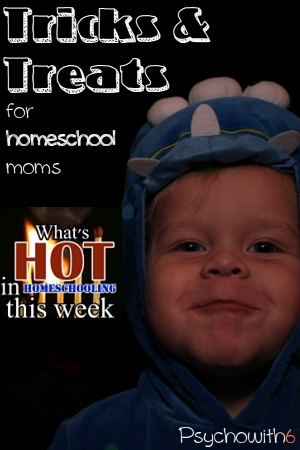 Love it or hate it, it's hard to escape Halloween. These homeschool tricks and treats will get you through October with your attitude intact.
But Wait! That's Not On The Lesson Plans
The newness of school has worn off. Heather Haupt shares what to do in those tricky times when the kids have plans of their own.
What Do I Do When Our Curriculum Isn't Working?
The kids not only start to suggest activities off the lesson plan this time of year, but moms start to wonder if their curriculum is missing the mark. Heather Bowen offers wisdom for this common, tricky situation.
No matter how much you dislike the scary part of Halloween, it's always a good time to encourage your kids to be scary smart. Kids Activities blog offers a free printable for teaching your kids the names of bones.
Reformation Day Ideas & Activities
The day after Halloween is Reformation Day and Blessed Beyond a Doubt shares plenty of ideas for marking an important day for Protestants.
31 Days of Praying for Your Homeschool
Any day is a good day to pray for your homeschool. Simply Living for Him shares this free printable to guide you through praying for your homeschool every day for a month.
The Healthy & Fit Homeschool Mom Daily Workout
The treat is the candy that screams for attention this time of year. The trick, of course, is that it can go from the lips to the hips. This blog's daily workout can can help you stay slim and trim at least until the temptation of Thanksgiving.
Be sure to follow Psychowith6 on Pinterest and Google+ for make great tricks and treats.