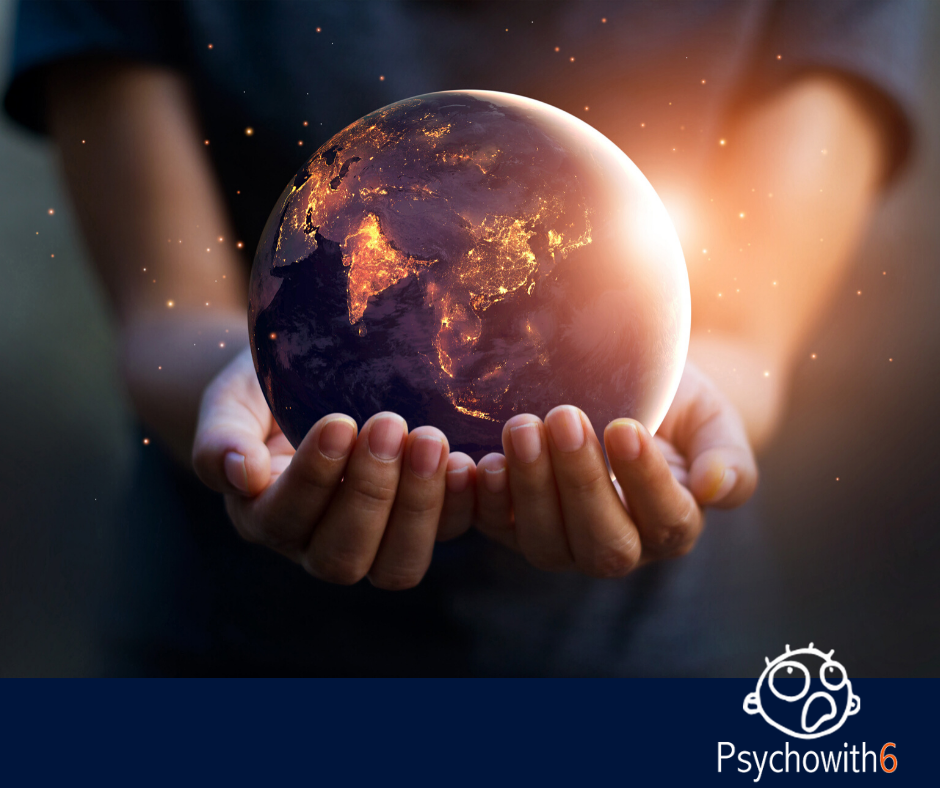 Trusting God with all the scary things going on in the world right now can be challenging, but that's our focus this month with the Trust Project.
How can we trust God with a potential pandemic, a stock market crash, climate change, and politics? The short answer is we have to decide that our God is in control of even these worldly threats.
Why should we trust God with the world?
We begin as we always do with asking ourselves why we should trust God in this area? What are the benefits? What will we start doing and what will we stop doing?
The benefits for me are not having to worry, get angry, or try to convince others that I'm right and they're wrong. One thing I have started doing is to pray regularly about world events and crises. Something I have stopped doing is regularly reading and watching the news. The news just makes it more difficult for me to have peace. I also unfollow people on social media who say things that upset me.
Now let's use our TRUST acronym.
The T in trust is for truth.
Our Scripture to meditate on this month is Psalm 18:2:
The Lord is my rock, my fortress and my deliverer; my God is my rock, in whom I take refuge, my shield and the horn of my salvation, my stronghold.
He protects us and shields us more than any medical mask, health care plan, or mutual fund could.
Our Bible account is from Daniel Chapter 3 — the story of Shadrach, Meschach, and Abednego refusing to bow down and worship the gold statue king Nebuchadnezzar erected. Despite being thrown into the fiery furnace, the men had Jesus in the fire with them. They emerged from the furnace without even the faintest smell of smoke on them.
Jesus is in the fire with us too. There is no reason to fear, though the heat is being turned up and we can feel it.
More believers are facing persecution in today's world than ever before. Increasingly, even in the Western world, we are asked to compromise our beliefs or face the consequences. But we can trust God to deliver us from every terror and tyrant the world can throw at us. And if He doesn't deliver us on earth, He will deliver us safely to heaven.
The R in trust is for remembering.
When I was a girl, I learned that the greatest threats we faced were the second ice age and nuclear holocaust. New Year's Eve 1999, I was at the top of a tall building looking out over the city, waiting for the lights to go out. In 2001, the US experienced the 9/11 terror attacks and immediately thereafter anthrax in our mail. In 2008 we experienced a significant economic downturn. Housing values plummeted and family members lost their jobs or had their income cut in half. Our retirement declined in an alarming fashion.
Thanks be to God, we are still here. I know that nothing can touch us without the loving, wise permissive will of our heavenly father. How has God delivered you from worldly threats in the past?
The U in trust is for understanding.
God gives us wisdom we can use to protect ourselves in the world. On New Year's Eve 1999, we had stored water and food at our house in case of a shutdown. After 2008, we know to diversify our investments. To prevent illness, we know to wash our hands frequently. We know better than ever how to be good stewards of our environment. We know that one vote makes a difference. And we know that God is in control of it all. What wisdom has God given you for worldly threats?
The S in trust is for supplication.
When it comes to worldly threats, there is very little we can do. That is why we pray. We pray for our leaders to be blessed, whether or not we agree with them. We pray that they would rely on God and His wisdom. We pray for our brothers and sisters in Christ around the world who are being persecuted. We pray in repentance for ways in which we have mistreated our world and more importantly, the people in it. We pray for mercy, and we trust that God will answer. If we are anxious, it's a sign that we are trying to be God. In response, we must return to praying that God would be God.
The second T in trust is for Thanksgiving.
We thank God for all the ways He has provided for us, not just in our lifetimes, but for centuries. We thank God for our nations and for those who sacrificed to give us the freedoms we enjoy. And we thank God that He will not leave us orphans. We thank God that He is in control of diseases, of seasons, of the nations, and even of our economies. He determines who is in power and for how long. We express our gratitude that He will continue to care for us. We thank Him that we are not running the world and He is.