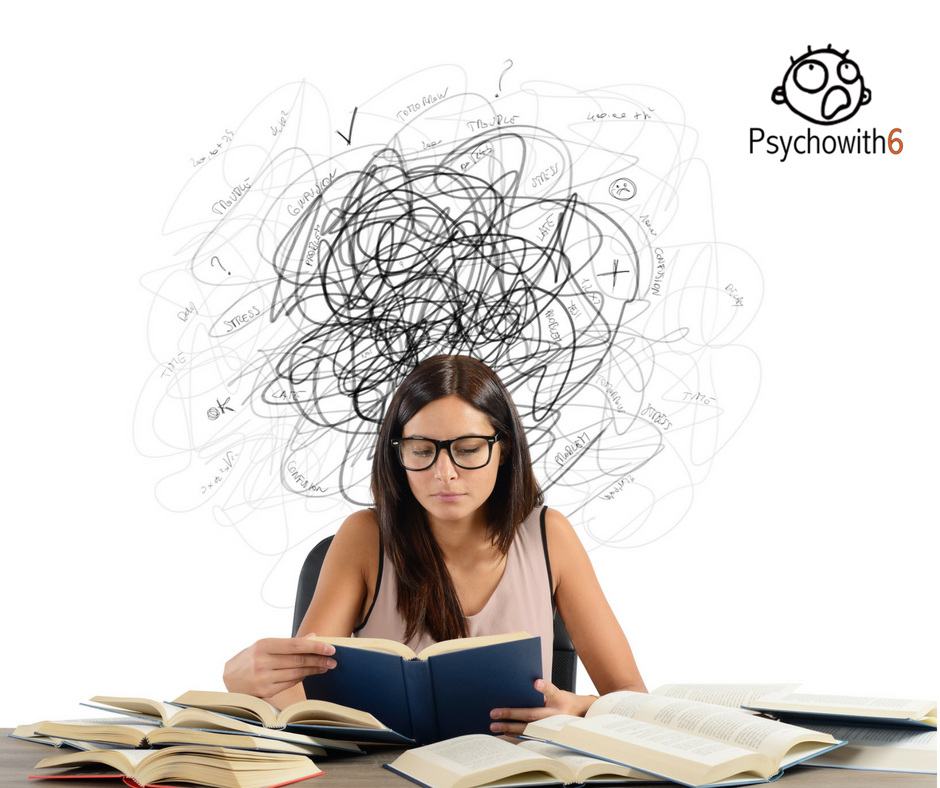 How can we get ready for back to school in the best way possible? We want to avoid making these six common mistakes that veterans don't tend to make.
Back-to-Homeschool Mistake #1: Not Purchasing Materials Ahead of Time
The first mistake veterans don't make is not purchasing materials ahead of time. Few things can make back-to-school more stressful than having no idea of the tools you'll be using. Veterans know to start the research process early and to take advantage of discount pricing many vendors offer. Securing your materials early allows you to do some critical planning for the year ahead. While I don't recommend planning your entire school year lesson my lesson, I do recommend that you review your materials so you can plan your students' time accordingly.
You'll want to make sure you not only purchase curriculum but any supplies you need. Now is the time to buy school, art, and science supplies so you're not missing sales or having to pay for expedited shipping.
If you haven't begun the process of choosing curriculum, don't worry. I have guides that well help you choose the best science, language arts, and math curriculum for your family.

Back-to-Homeschool Mistake #2: Not Having Your School Space Prepared
The second mistake you don't want to make is to not have your school space prepared. If your children don't know where to look for their daily schedule, their individual books, or their materials, you're going to be stressed because your kids will be stressed.
Your primary school storage space does not have to be IKEA beautiful. But it does have to be user-friendly. Make sure your children can remove books from the bookshelves and colored pencils from their container without creating a mess. Make sure that even the laziest child or teacher can replace materials easily. My kids' books don't look as neat piled on shelves as they would in bins, but my kids are more likely to put them back on the shelf.
If the thought of organizing your school space sends you into a panic, commit to spending just five minutes a day there until it's ready. I promise you that you will make progress even at this rate. Begin by removing things that don't belong because you aren't using them. Don't worry about selling or even donating at this point. Just put them out of sight for now. Remove everything from one bookshelf or cubby at a time and clean it. You will do better if you replace things without purchasing containers to begin. I had a mountain of plastic containers at one time. You definitely want to see what you have before purchasing new organizing supplies.
Back-to-Homeschool Mistake #3: Not Making Back-to-School Special
Normal kids resist back-to-school. Even though they're likely bored with a vacation routine, they will complain about having to do traditional studies.
Whenever we have to do hard things, a great strategy for motivating kids is to look for a way to make it fun. Back-to-school is a fantastic opportunity to model this. I have surprised my kids on the first day of school for many years now. The anticipation of the surprise tends to block out any negativity. Believe me, it will reemerge later, but my back-to-school surprises get us off to a great start.
Some ideas for you to consider are a special meal, a field trip, and games. Some moms like to make a special breakfast treat just for back-to-school. It might be pancakes in a special shape or cinnamon rolls that take forever to bake but are so delicious. You might consider taking the kids out for breakfast. I took mine to Waffle House and they loved it.
Another idea for a back-to-school surprise is to not do school at all. One year I surprised the kids by taking them to a local theme park that was still open. That is one of our favorite memories. If you'd like to make this idea more educational, consider taking the kids to a park as I did one year. We took out paddle boats and got some exercise after enjoying a picnic lunch.
Still another idea is to make back-to-school special with friends. Plan your back-to-school with another homeschooling mom. You could have a whole day of fun activities like an egg toss or water balloon fight. This is a great idea if your local support group does not offer a back-to-school party like mine does.
Finally, you could give your kids new school supplies in a fun way. Send them on a scavenger hunt to find them.
Check out 120 more ideas from ASLRochelle.com.
Back-to-Homeschool Mistake #4: No Meal Planning
New homeschoolers are often most concerned with curriculum and forget that they will have to plan lunches for their kids. And when you're caught up in the school day, dinnertime arrives quickly. No matter how wonderful your school day was, dinner chaos has the capacity to end your day on a sour note.
Pretend that you are going to have a new baby even if you aren't. Homeschooling is your new baby. You will be teaching your children full-time. Spend some time making plans with shopping lists for quick, popular meals. In your meal planning, make sure you include meals the kids can help you make. If your child can operate a can opener, he or she can make chicken tortilla soup for the family. 
Source: allrecipes.com
Prep Time: 5 min
Cook Time: 15 min
Total Time: 20 min
Ingredients
1 (15 ounce) can

whole kernel corn drained

2 (14.5 ounce) cans

chicken broth

1 (10 ounce) can

chunk chicken

1 (15 ounce) can

black beans

1 (10 ounce) can

diced tomatoes with green chile peppers drained

1 bag

tortilla chips

1 bag

shredded cheddar cheese

1 container

light sour cream
Directions
Open the cans of corn, chicken broth, chunk chicken, black beans, and diced tomatoes with green chilies. Pour everything into a large saucepan or stock pot. Simmer over medium heat until chicken is heated through.
Amount Per Serving (6)
Calories: 214
Protein: 17.2g
Sugar: 2.7g
Carbohydrate: 27.2g
Fat: 4.9g
Cholesterol: 32mg
Sodium: 1482mg
Fiber: 6.7g
Powered by

If you'd like to make cooking a part of your homeschooling this year, consider the excellent Kids Cook Real Foods curriculum.

If you'd like to take meal planning a step further, get some meals put into the freezer. The easiest way to freezer cook is to make multiples of meals you're already preparing for your family.
Back-to-Homeschool Mistake #5: Having Unreasonable Expectations for the School Year
If you are a newer homeschooler or just more of a dreamer, it's easy to have high expectations for the coming school year. A child's newly discovered special need, the toll of seasonal affective disorder, or the flu bug that hit hard last year are long forgotten. They won't be an issue; you're sure of it!
To some extent our idealism serves a good purpose. It gets us back in the saddle and homeschooling again. But in another sense, our overly optimistic expectations set us up for discouragement. I'm certainly not advising you to consider everything that can go wrong. It's important that we have a positive outlook on what we and our children can accomplish in the Lord's strength.
But this year, let's be sure that our goals and expectations can be met. What would a normal, somewhat lazy teacher and students be able to do given your commitments and lifestyle? If you have a learning center on Monday and you've never been able to get school started up again when you're back home, don't plan to do school at home on those days. I know, it's heresy. I would much rather have you be disappointed in having lower expectations now than disappointed by having your unreasonable expectations unmet later. Plan to do less so you are more likely to achieve your goals. It's better to do more than you planned than less. Make your homeschool plan easy for your kids and watch their motivation soar.
In addition to keeping our expectations in check by having reasonable goals, each week of your homeschool, consider any obstacles that will stand in the way of you getting things done. I prompt homeschooling moms to consider this in the Organized Homeschool Life Planner. I ask them to not only consider what may get in the way during the upcoming week but how they will overcome that obstacle. For example, if you're going on vacation this fall, plan for how to transition the kids back to a regular school routine. It won't happen automatically.
Back-to-Homeschool Mistake #6: No Plan to Keep the Momentum Going
We homeschooling teachers tend to be pretty good at planning those first days or weeks of school. We have our curriculum, space, meals, and reasonable goals in place if you've been following along. Now we have to have a plan for keeping our homeschools running smoothly.
You need a chore plan. Any chore plan will work, but you need a way of making sure that your kids are helping you maintain your home. Public school kids have to clean up too. In a previous episode of The Homeschool Sanity Show on organizing, FLYLady gave us wise advice for cleaning up after every subject. Make that habit a part of your day in addition to assigning regular responsibilities.
Even when you assign chores and clean up as you go, you still need a plan for maintaining your home and life. Without one, there are things you'll never get to that can make your homeschooling a lot less enjoyable. You may have clutter hotspots, upcoming holidays to plan for, or finances that need attention. Without a plan for when and how you will address these other areas, you can quickly find yourself overwhelmed. Take the time to create a plan for giving these other crucial areas attention or use the plan I've developed. Check out The Organized Homeschool Life book and Planner.
Conclusion
If you avoid these six back-to-school mistakes, you are well on your way having a peaceful and blessed back to homeschool. Have your curriculum, school space, special back-to-school surprise, meal plan, reasonable goals, and maintenance plans ready. That is my prayer for you.
Which of these mistakes have you made?