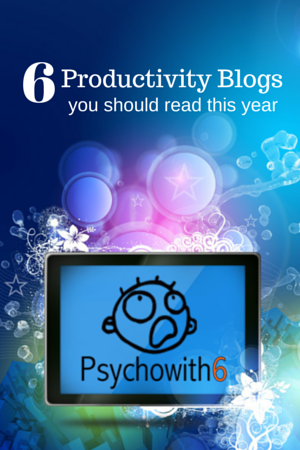 The truth is, we don't always have time to read full-length books to improve our productivity. That's where blogs come in. In just a few minutes, we can have the inspiration we need to get more done. Here are six of my favorite blogs from last year that I recommend (in no particular order).
Offering a mix of productivity content that appeals to a wide audience, 99U is a place I often find myself, usually following a link from Google+ Productivity.
Here's their best of 2014.
I don't know of a better blog for keeping the faith front and center in discussions of productivity. If you're a Christian, you don't want to miss this blog.
I really like his post A Superior Goal Setting Model: Beyond Smart. I think you will, too.
I started reading Hugh's blog this year and look forward to new posts every Sunday. I find so many of his posts compelling, which is impressive given how much I've read on the topic.
One of his hallmark posts is How to Get Your To-Do List Out Of Your Head, Organized & Done
Mike Vardy is the man behind Productivityist and a great guy. I love his reviews of apps like this one of ToDoist. He is active and helpful in the ToDoist community on Google+ as well. This is an excellent guest post on a step-by-step system to higher productivity.
These epic blog posts are like mini books on specific topics incorporating research, videos, and tips. Very impressive as I know just how long these kinds of posts to write. Therefore, I don't write them.
This post on how to stop procrastinating is an example. If you watch the videos and read all the enticing link, you will BE procrastinating. Just warning you.
It's not the blog that I'm crazy about as much as the forum. I get most of my productivity tips from the great people there.
Here is one of my favorite threads where people talk about how they're managing tasks now. Feel free to jump in!
If this is one of your favorite productivity blogs, be sure to subscribe to the productivity-only posts for Psychowith6. What are your favorite productivity blogs?
This post is part of a 5-day series on productivity favorites. You may enjoy the other 5 Day Hopscotch posts from iHomeschool Nhindetwork bloggers. Check them out!