I met Mandy Kelly of Worshipful Living through Periscope and got to know her through HomeschoolScopes, a Facebook group for homeschoolers who enjoy live broadcasting. I got to meet Mandy in person at the 2:1 Conference in 2015, worked with her in sharing one another's materials, and enjoyed keeping up with her on Facebook. On Tuesday morning, March 21st, 2017, I heard the news that Mandy and three of her family members had died in a house fire. It was a shocking tragedy that had everyone who knew her (and even many who didn't) reeling.
A friend told me what a pastor had said at her husband's funeral after his tragic death:
"Let's not focus so much on how he died that we forget how he lived."
Those words are so appropriate to Mandy and her family. To honor Mandy's memory, I want to share with you how she lived and what I learned from her about worshipful living.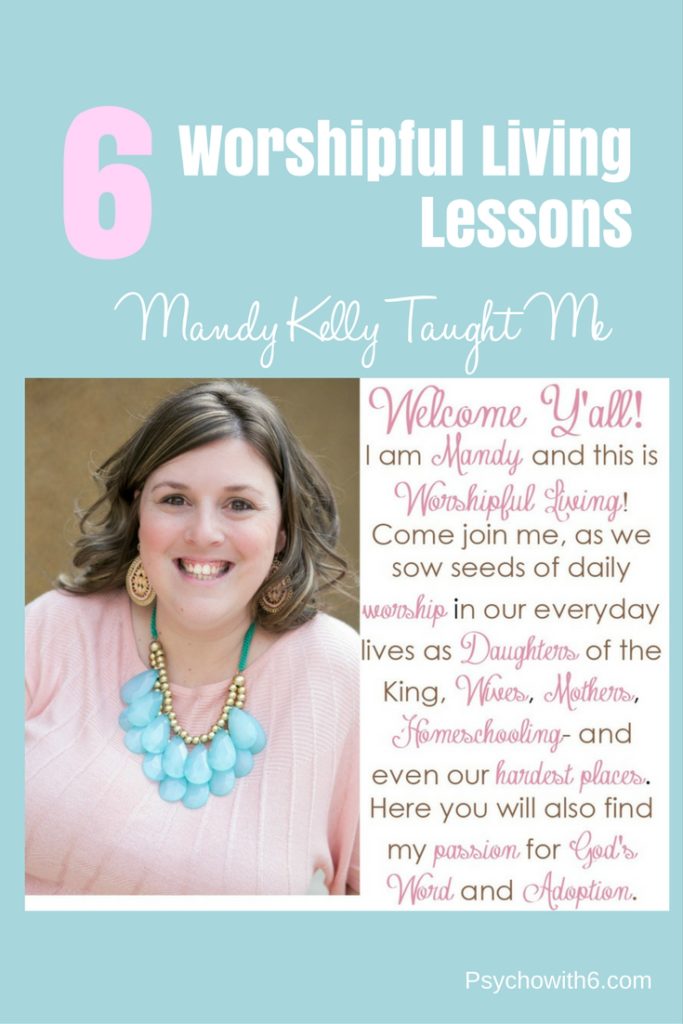 #1 And the Lord's servant must not be quarrelsome but must be kind to everyone, able to teach, not resentful. 2 Timothy 2:24
My first impression of Mandy was that she was a kind lady. I watched a broadcast she did on what to wear to the 2:1 Conference. At first blush, that topic doesn't seem very spiritual. But Mandy was trying to make nervous newbies like me feel comfortable by telling them what to expect. She also clearly communicated that she would befriend us there if no one else would. Mandy was a teacher — a kind teacher. It's my desire to share the kindness of Christ with others in my teaching the way Mandy did.

#2 In the same way, let your light shine before others, so that they may see your good works and give glory to your Father who is in heaven. Matthew 5:16
Mandy was a Christian woman, a Christian blogger, and a Christian speaker at a time when Christianity is becoming less and less popular. While I shrink from sharing my faith on Facebook (where it is often reviled), Mandy let her light shine for all to see. She could because there was no hypocrisy in her. I aspire to be the light that Mandy was.

#3 But seek first the kingdom of God and his righteousness, and all these things will be added to you. Matthew 6:33
Mandy's post on Jesus having a quiet time reminded me that my time with God needs to come first each day. The truth is that too often I don't wake up thanking God and seeking prayer first, but my phone and social media. I am living worshipfully now first thing in the morning, thanks to Mandy.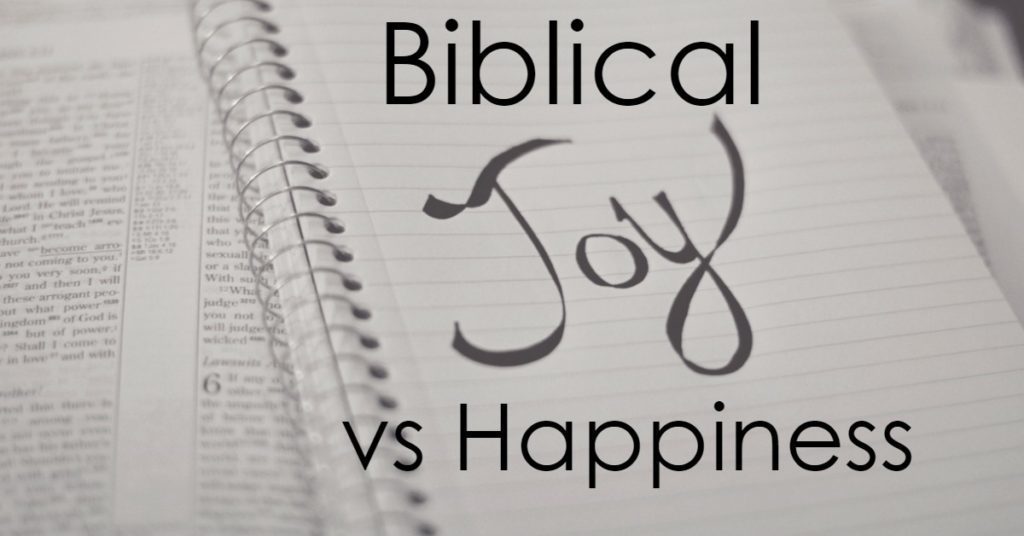 #4 Rejoice in hope, be patient in tribulation, be constant in prayer. Romans 12:12
I saw Mandy go through the disappointment of infertility and an adoption that didn't happen. But I didn't see Mandy give up hope. Her article on biblical joy and her attitude in trials has taught me to persevere in tribulation, too.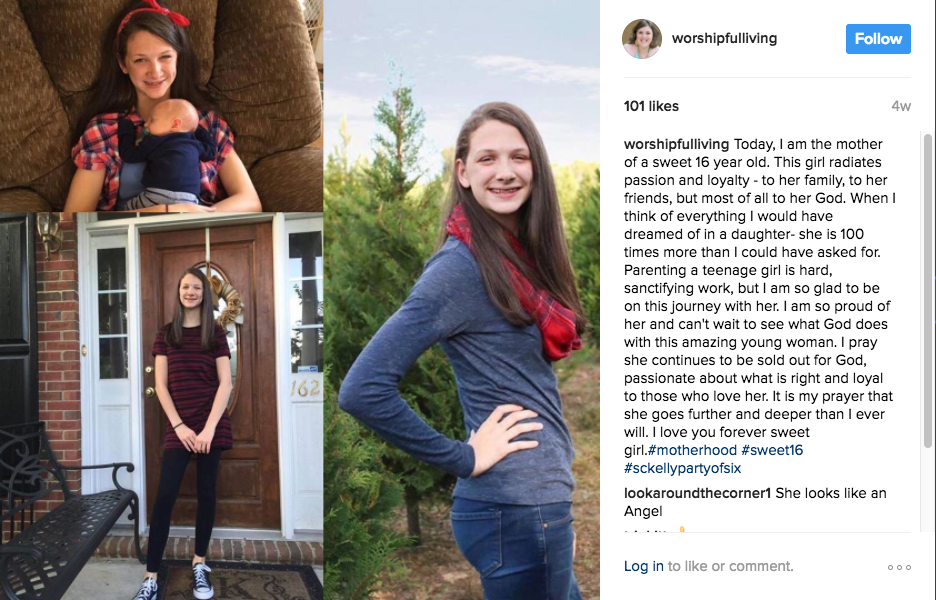 #5 And a voice came from heaven: "You are my Son, whom I love; with you I am well pleased." Mark 1:11
I am so inspired by the way Mandy blessed her daughter with these words on Instagram. It is my prayer that they will comfort her daughter and guide her all her life. I do try to bless my children with my words, but I'm not sure I do it to this level. It's my aspiration to spend more time blessing my children and just listening to them instead of always being in a hurry.
 
#6 For to me, to live is Christ and to die is gain. Philippians 1:21
I hadn't seen Mandy's Periscope on finishing well until after she had gone to heaven. She explained that when we are face to face with God, we know that death is better than life. I so often live like this life is the best there is, when that is at odds with the truth of Scripture. Mandy's eternal perspective (which is so like the apostle Paul's) has reminded me to stop sweating the small stuff. I know that I will see Mandy again. I will be able to rejoice with her at how her time spent here (thought short) glorified the Lord in a mighty way. I will be able to thank her for all she taught me.
I am tempted to feel sorry for myself that Mandy has gone home. But I choose instead to focus on gratitude for having known her. I encourage you to spend time on Mandy's Worshipful Living website and her Periscope channel. Mandy with her kindness, light, glory giving, patience, child blessing, and eternal perspective will teach you worshipful living just as she has me.
Please read what other blogging friends of Mandy's have learned from her.