At this time of year, I wish I were Oprah and could afford to give all my readers my favorite things for Christmas. While I can't do that, I'm thrilled that I've been given some amazing gifts to pass on, many of them from 2 to 1 Conference Sponsors. If you're a homeschooler involved in social media, I hope you'll join me at 2 to 1 in October, 2016!
I am also purchasing a few of these gifts to bless a couple of my readers. I encourage you to enter for a chance to win the gifts in both giveaways, but to purchase them as well. If you win, some of your Christmas shopping is done! Would you like to hear more about these great gifts? Scroll down to see the Periscope video where I share more.

Great Gifts for Homeschoolers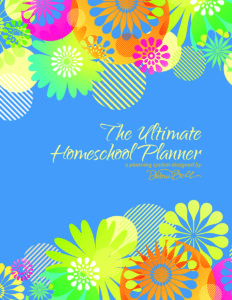 The Ultimate Homeschool Planner
I am all about sanity for homeschoolers and there's nothing like a planner to organize you and give you peace of mind. This comprehensive planner by Debra Bell is flexible enough to be used with any kind of homeschooling approach for up to six kids. My favorite aspect of the planner is that you're encouraged to plan spiritually and to reflect on God's grace to you throughout the week. Another huge plus is space to record the little victories! The planner was a gift from Apologia. I know you'll love it! But if you want to make this an even better gift for yourself, ask for a night away to do some planning for the new year.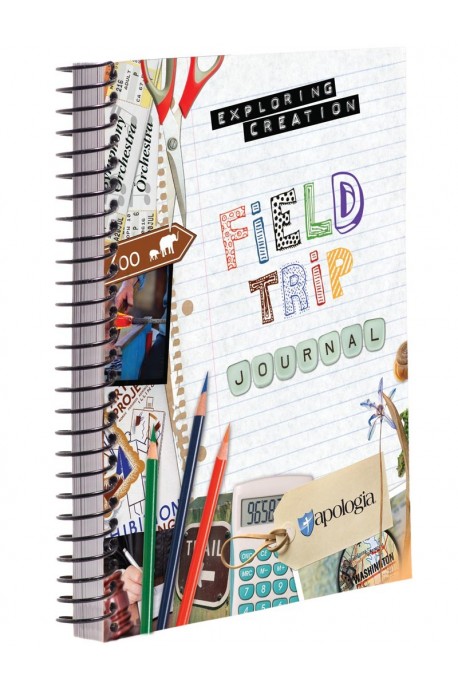 The Exploring Creation Field Trip Journal
You can make any field trip you take this year that much more educational with this journal. Your kids will write about the story of their day and what they want to remember. But there are also spaces for specific field trips like state and seasonal trips. You don't have to use Apologia Science to enjoy this journal.  You could add a certificate to this promising a fun field trip. We have used a Groupon for rock climbing as a gift–a big hit! The journal is also a gift from Apologia.

Speaking of journals, if you'd like your kids to document their reading and learn more about literature at the same time, you'll love the Kids' Reading Journal. It's so cute that once again, I want to write in it! Even better, it doesn't bore kids by requiring the same journaling every day and it uses short entries that don't overwhelm kids. Add a set of great books as a gift for young readers. The journal is a gift from Kim Sorgius of NotConsumed.com.
21 Lessons in 21st Century Music Appreciation
I've raved about this curriculum before. The truth is that I don't care as much about my kids learning about 21st Century music as I do about learning it myself! The lessons are short and fun — perfect for a unit study, co-op, or just to use when you need a break from your regular curriculum, like now!  Add a musical instrument that your child would like to try as a gift, like this beginner's guitar. This curriculum is a gift from Gena Mayo of IChooseJoy.org.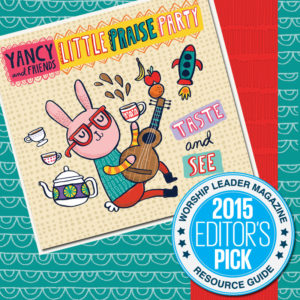 Yancy & Friends Little Praise Party DVD
Maybe you have little ones who aren't old enough to truly appreciate 21st Century music. They'll love this DVD music video that includes Christmas and Easter praise songs. This would make a great stocking stuffer. A portable DVD player with headphones would be extra fun. It's a gift from YancyMinistries.com.
If I Were a Puzzle by Kenneth Good
What would a homeschool gift package be without a book? This picture book by a pastor teaches character and would be a great gift (along with a puzzle like this underwater scene floor puzzle) for your preschooler. It's a gift from Kenneth Good.
Enter the giveaway below and then scroll down to check out the gifts exclusively for you.
Great Gifts for Christian Homeschool Moms
The Well Planned Day, On the Go Planner  You have your Ultimate Homeschool Planner, but what about the rest of your life? The pretty Well Planned Day Planner tucks in your purse keeping your appointments and to-do's organized with place for meal planning as well. Keep up with your goal to read through the Bible this year with the reading plan. Make this an extra-special gift for you or a friend by adding a set of my favorite erasable pens. The planner is a gift from HEDUA.  
That I May Know Him Bible Study  The Christmas season is a perfect time for you to delve into a Bible study specifically about knowing the Lord better. It's a short study, making it perfect for the busy holiday season. A new Bible with study notes would make this an even better gift.  This is a gift from Homeworks By Precept.
The Renewing Your Mind Project  This book by Barb Raveling, a Bible study author who homeschooled her children, has changed my life. Next to the Bible, it is my #1 resource for managing emotions, changing habits, and meeting goals. I love it so much that the Kindle version is a gift from me to you. Add an "I Can Do Everything Through Him" journal to make this an especially generous gift for you or a friend.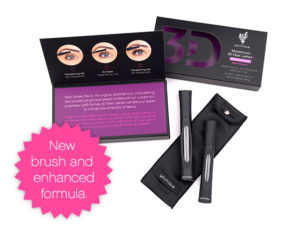 Moodstruck 3D Fiber Lashes+ Mascara from Younique  Not long after I started using Periscope, I saw a broadcast by Kristin Blackwell who demonstrated this mascara. It doesn't just coat the lashes with liquid, but with fibers that make the lashes appear thicker–much thicker. I ordered it immediately and love it. The mascara is a gift from Kristin Blackwell. Add an eyelash curler as an extra gift.
Norwex Window/Polishing Cloth  One thing that drives me crazy as a homemaker with many kids is keeping my windows clean. Why do kids feel the need to touch windows constantly? Cleaning them in the typical way involves lots of cleaner and paper towels that invariably leave residue on the windows. When I tried a Norwex cloth with plain water, I was astounded. It leaves my windows cleaner than any other method I've tried. My daughter helped me demonstrate in this Periscope broadcast. The Norwex cloth is a gift from me. Add a water mister bottle and you're all set.
Revlon ColorStay Overtime Lipstick  I am usually too busy and lazy to reapply lipstick. When it's gone, it's gone. When I learned that there was a lipstick that I could apply once and have it last all day, I ordered it right away. And it works! It lasts so long that the only way to get it off completely is to wash it off. I use a makeup-removing toilette. It can make your lips feel a little drier than with no lipstick on at all. I like to reapply the gloss at those times and I wear Carmex to bed at night to keep my lips moist all day. The lipstick is a gift from me. a Rafflecopter giveaway
Are you looking for more gift ideas? Check out 60 of the Best Christmas Gifts for Kids.