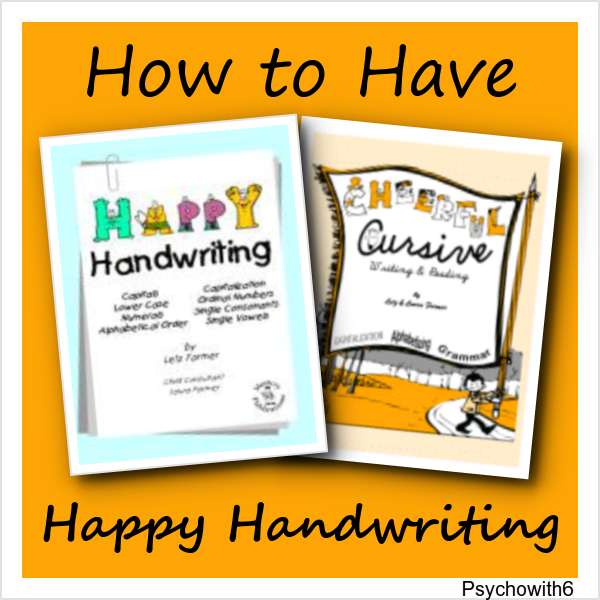 Handwriting was one of those things I thought would just happen. I didn't expect to have to actually teach it. I even wondered if it mattered. You know–everything's done on a keyboard these days. But I've discovered that it does matter.
When your child is slow and insecure about handwriting, he will likely be slow in completing homework, too. Unless things change, the writing portion of college entrance exams will still have to be handwritten. And believe me, your child will be taking these in no time if my experience is any guide.
The Mastery Approach
At a certain point, I realized that my son's handwriting wasn't developing with standard workbook practice. I couldn't read it and my mom wondered why he wasn't writing in cursive yet. I switched to a popular handwriting curriculum that prevents upset kids.  The idea is that there's a skill set required for handwriting and with some simple guidance, kids can master it.
My son's handwriting improved and I started using the new teacher-directed approach with all my kids. But I still wasn't satisfied. I had to purchase new workbooks every year and their progress seemed designed to have a slow, public school pace. I started wondering if there was a curriculum that used the same idea (that letters had parts that could be consistently created), but taught the mastery of handwriting in one book? I found it!
Happy Handwriting and Cheerful Cursive are lesser known gems in the treasure of handwriting curriculum. Not only do these comb-bound volumes cover all the handwriting skills your child needs to be taught, but they can be photocopied to use with your entire family. I prefer to buy a copy for each child because they're economically priced.
Kids Love It
Not only am I happy having to purchase just one book each for manuscript and cursive handwriting, but my kids love doing handwriting. Here's why:
+Lots of opportunity for the youngest writers to trace and then fill in the letters
+Cute letter characters are engaging
+Constant review of the alphabet helps young students put writing skills to the test
+Includes phonics activities with manuscript practice
+Teaches recognition of letters written in many different styles
+Includes real world handwriting exercises like envelope addressing
How to Have Happy Handwriting
I purchased my curriculum, so this review is completely unbiased. You can purchase it, too, by checking out the handwriting page at Mastery Publications and then printing and mailing the order form. But I'm thrilled that the nice folks at Mastery Publications have generously offered a copy of both books for me to give away to one blessed reader (valued at over $35 with shipping). I'm praying that just the right homeschooler will win. Please enter the Rafflecopter giveaway below and share it with your friends.
What most appeals to you about this handwriting curriculum?
a Rafflecopter giveaway