The end of the year always seems to get particularly busy for me. That makes it a perfect time to think about how I want my homeschooling life to be different in the new year. As a psychologist-turned-homeschooler who has been at this for 17 years, here are my recommendations.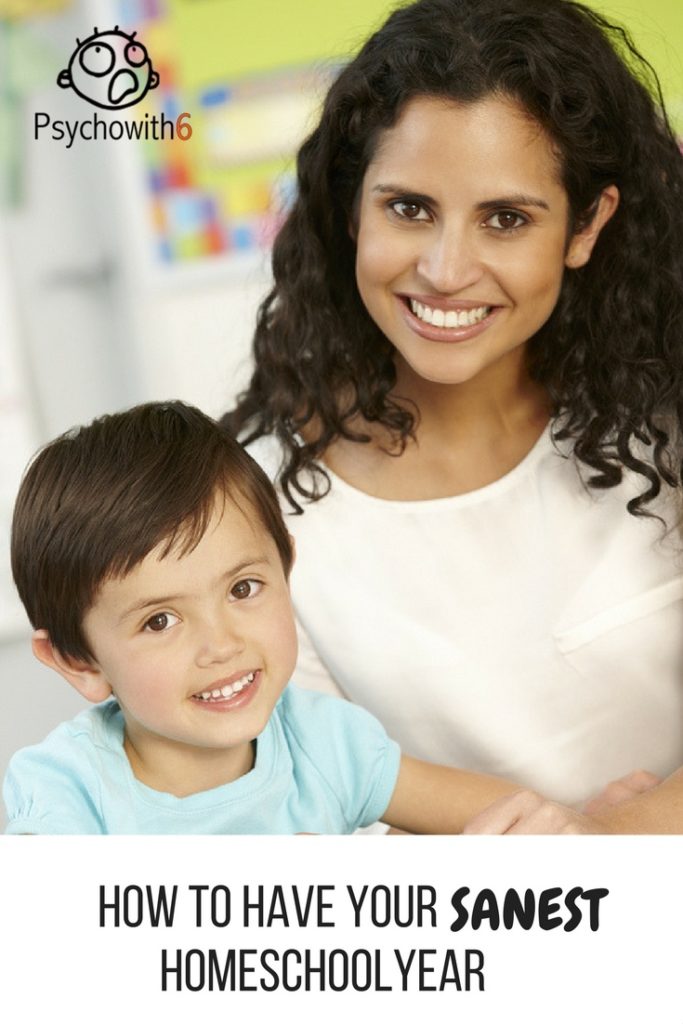 #1 Get more sleep
The best way to ensure that we get more sleep is to go to bed earlier. Set an alarm on your phone. Use that alarm as a signal that you and/or your children need to go to your room for some quiet reading before bed. Make sure the room is cool and dark enough. Getting enough sleep will give you the energy that you need to accomplish all of your goals for the year. Going to bed earlier means you won't sleep in. Waking up late is likely to make you feel behind. The one exception I have for going to bed early is teens. It just seems to be helpful for teens to sleep later. But that doesn't mean that you as mom need to sleep in. I will allow myself to get as much sleep as I need at times when I need it. But I still feel much happier and more productive the earlier I get to sleep at night. If getting enough sleep at night just isn't possible for you right now, plan regular naps. Sleep when your little ones do. Or nap while your children have a quiet time.
#2 Establish routines
I have mentioned the mistake of giving up on our routines this time of year. Establishing new routines or going back to the old routines that work is a great way of having an excellent homeschool year. The more chaos that reigns, the more likely people in your family are to be irritable and unproductive. If you're someone who likes variety in their day like I do, you can still use routines. Just don't make every single part of your day a routine.
Do begin with your morning routine. A book that may inspire you is The 5 Am Miracle by Jeff Sanders. Jeff and his wife don't have children, but his experience with making the most of the morning hours is inspiring. If you don't already do morning family time as part of your homeschool, I highly recommend it. You can learn more about it in Pam Barnhill's Morning Basket Guide. Children are more likely to be cooperative when they know what to expect. Whatever it is that you hope to accomplish in the coming year that didn't happen this year, a routine is likely to be part of your accomplishing it.
#3 Discipline children
One of the most common questions I get from homeschooling moms concerns their child's unwillingness to participate in homeschooling. Because homeschooling can be so much more fun than public school, we can get the idea that our children always have to be having a good time. That just isn't so. You and I learned something from classes we weren't crazy about. I'm all about making learning fun, but if you have allowed your children to continually complain, ignore your requests, or refuse to participate in schooling, now is the time to correct that.
When I first began homeschooling, discipline was the number one subject I taught. We did a unit on obedience from Konos and I think it was more helpful for me as a mom than it was for my kids. I learned the importance of obedience and how much work was going to be required to teach it. I want to address child discipline in a future podcast episode, but for now recognize that you do have the right to expect your children to complete school work and participate in your homeschooling without excessive complaint. A complaining, obstinate child does not mean that you are a failure as a mother. Sending them to school will not relieve the problem. Even if they decide to cooperate at school, you still have to deal with them once they get home.
If you need help, I like the book How to Have a New Kid by Friday by Kevin Leman. Watch episodes of Supernanny and Nanny 911 on YouTube. And I recommend that you listen to an episode I did with Reb Bradley on the subject. Require your children to participate. Give them a consequence if they don't that isn't excessively harsh. With consistency, you'll have a much saner homeschool year. If you still have a problem, seek professional help.
#4 Require your children to do chores
I did an episode of this podcast on teaching children to do chores well. But if you don't have a chore system or one that you have use faithfully, I highly recommend that you begin that this year. Again, children don't have to approve of your chore program. They only have to follow your instructions or suffer the consequences. There are so many chore programs that will work if you do. The main problem that destroys the effectiveness of a chore program is mom's failure to require it and supervise it. After having tried numerous complicated chore systems, my favorite approach is to work together. We clean each floor of our home for 10 minutes. All the while I am able to see whether they are working or doing a good job or not. My children also have once-a-week chores that they complete. You are not being mean to require children to participate in the upkeep of your home. It's up to you whether you give your children an allowance or payment for more complicated chores. But I have had great success in using both approaches.
#5 Meal plan
When I am tired at the end of the day, the last thing I want to do is figure out what I should make for dinner. Discovering that I don't have the ingredients for what I want to make just adds to the stress. Heading to the store at the busiest time of day is not a good idea. I plan my meals a week at a time using Plan to Eat. I can generate a shopping list quickly and easily that way. Currently I am using the 30 day meal plan from Tastefully Simple and my family has really enjoyed those meals. It saves me even more time because the planning is already done for me. Whatever you choose to do for your meal planning, a little bit of time spent planning and shopping in advance is certain to save your sanity. For more on meal planning, pick up your free copy of The Once and For All Meal Plan.
#6 Have an overall plan
Planning, even when we end up changing the plan, is a powerful way of making positive changes in any area of your homeschooling life. I will be planning my homeschool speech class for our co-op happening this semester. Having a plan laid out will keep me from wondering what we should be doing when all the students have already arrived in my home.
Our kids need a plan to follow too. Make sure they have their own list of work to accomplish. I have two free planners for kids. Or give Trello a try.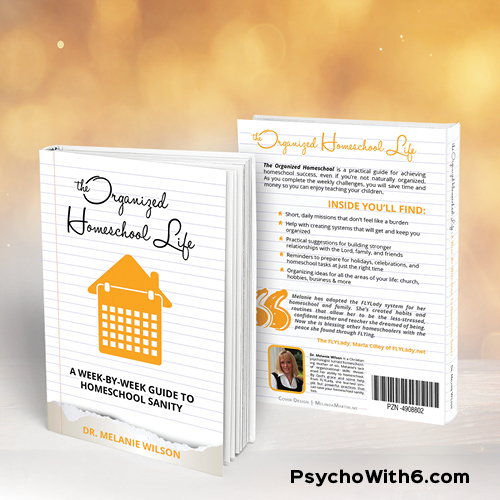 Homeschool moms tend to spend a lot of time shopping for the perfect planner and I understand that. Planners are awesome! But just as important is what you write in that planner. If you want to teach your kids a new subject this semester, you'll want to plan for how to do that. We can save ourselves a lot of time by adopting someone else's plan that we think would be workable. You can use an online unit study from Techie Homeschool Mom that's already been put together. I've also talked about how we can get organized this year by using someone else's plan, which in this case happens to be mine. The Organized Homeschool Life gives you a plan for organizing a different aspect of your life every week of the year. There may be particular challenges that don't apply to you. So you can simply choose to work on an area of your homeschool life that does apply to you. But you don't have to reinvent the wheel.
Search for plans for gaining control and meeting the goals that you have for the various aspects of your homeschooling life besides organizing. If you want to get in shape, you don't have to cobble a workout together on your own. There are numerous workouts that have already been developed to help you. You can find someone else's plan for growing spiritually, too. There are prayer and Bible reading calendars ready for you to Google them.
Which of these sanity steps will you take first? Let's talk about it at Homeschool Sanity on Facebook.