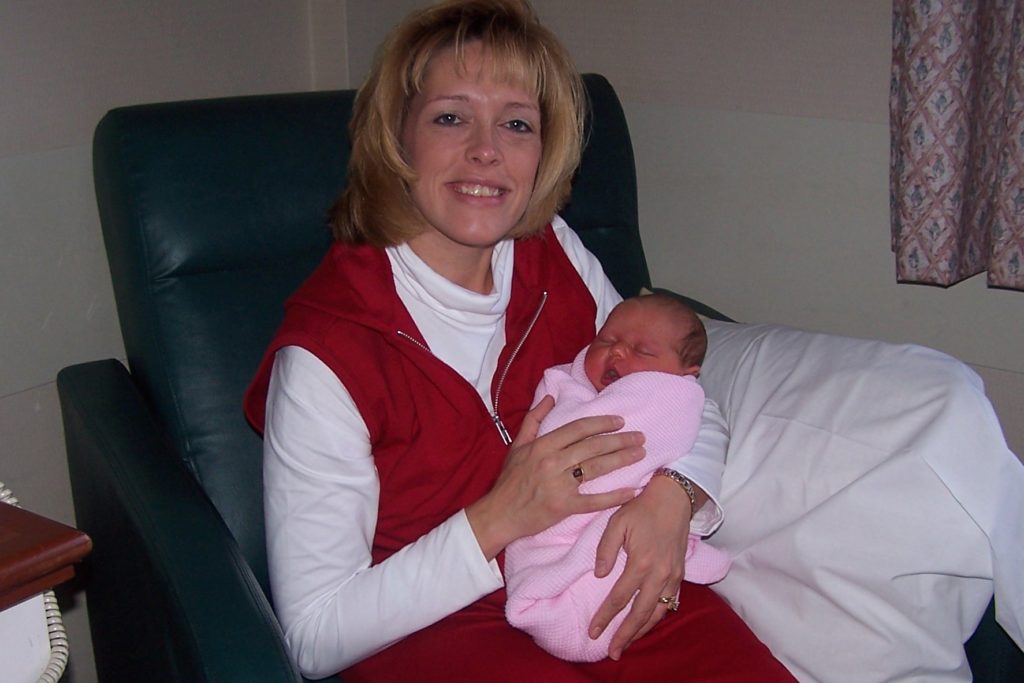 I got out of bed feeling just as tired as I had been the night before. I wasn't up more than a few hours before I headed back to bed for a nap.
I complained about my extreme fatigue that day to my friend in an email. She wrote back, "You know what that means. You're pregnant." I quickly wrote back that pregnancy wasn't possible. I had a baby that I was nursing and I hadn't returned to a normal cycle since I'd had him. Still, she got me thinking. My baby had been nursing less and less. I was so hungry all the time. Hm.
Surprise!
We were getting ready to go on vacation, so I had to make sure I wasn't pregnant before we left. I bought a pregnancy test and was shocked to discover that it was positive. It was the first time I hadn't planned a pregnancy.
It was a delightful surprise. Not long before the positive test, my husband had given me a valentine in which he said he'd like to have another baby. I'm sure he wasn't expecting it so soon. When I gave my husband the news, he exclaimed, "I barely touched you!"
There are no coincidences
When we returned from a lovely family vacation, I had a doctor's appointment to date the pregnancy as I had no idea how far along I was. When the technician gave me the due date, I was stunned. I cried happy tears all the way home from the clinic, because the date was December 28th, the due date for the baby I had miscarried.
Even though I had wanted to know the gender of our fourth child, I really wanted this baby's gender to be a surprise–like the rest of the pregnancy. The morning of my 5th month ultrasound, I prayed that the gender would not be revealed to me. I had gotten quite good at reading gender on the screen.
Another answered prayer
The technician scanned and scanned and could not see the baby's gender. She was extremely frustrated! She knew I had four boys at home and she was dying to know.
But no one knew until the day of her birth and the doctor announced, "It's a girl!"
When I am tempted to believe that God doesn't care about me, I remember the circumstances of my daughter's birth and I know how great is His love for you and me.
Then young women will dance and be glad, young men and old as well. I will turn their mourning into gladness; I will give them comfort and joy instead of sorrow. – Jer. 31:13