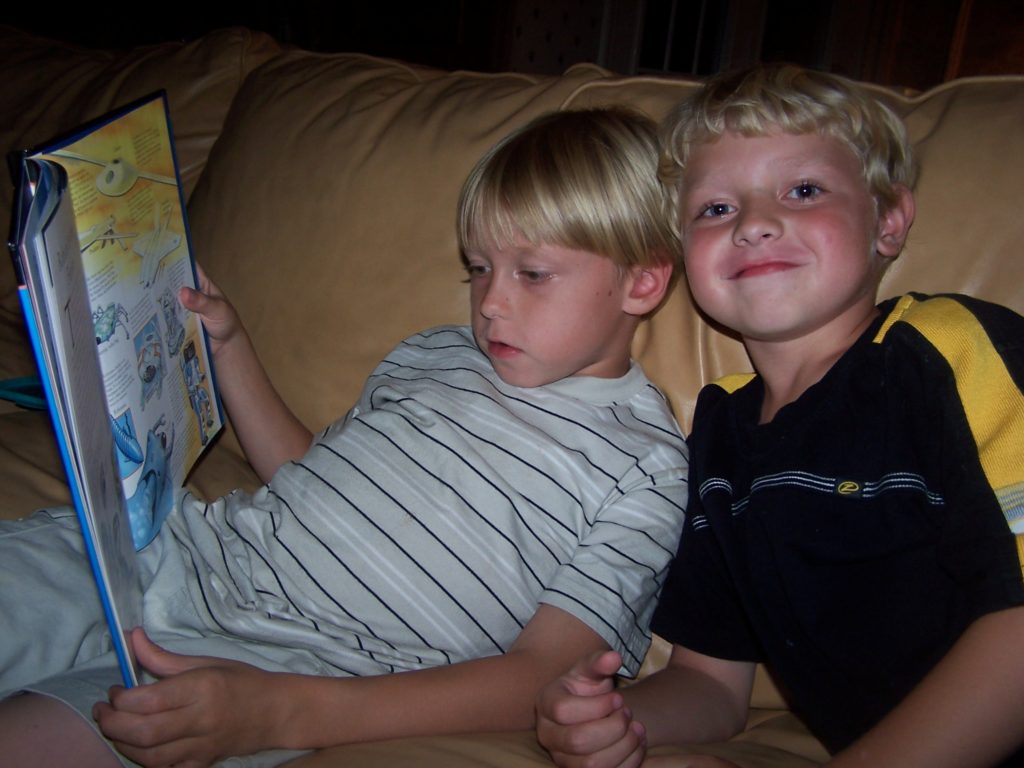 Are you ready to take off on a journey of a lifetime? Maybe you're not so sure.  Wherever you are in terms of homeschooling readiness, I hope Motivated Homeschooler can be of help.
If you and I were sitting down over a cup of coffee (or more specifically over a Panera Bread Frozen Caramel – my fave), this is what I would share with you.
I didn't always want to homeschool. I didn't even want a large family! Well, actually that's exactly what I wanted. I just didn't know it. My plan was to get my Ph.D. in clinical psychology, have 2-3 kids and work part-time while pursuing my passion for writing and speaking. My first baby changed my mind. I hated being away from him and his constant daycare-induced ear infections forced me to give up my part-time career right after being licensed. It was hard at first because I was lonely and depressed and felt like I wasn't doing anything important. Sometime after baby number two arrived, I was loading the groceries into the trunk of my car when I had a thought that was more like a voice saying, "You should homeschool." I knew immediately whose voice it was and that there was no way I was going to do that. I had joked with girlfriends that as soon as my kids were in school, I was going to take a little time to play tennis and have lunch with friends before I went back to work. But the voice persisted. I bought a book on homeschooling at a Christian bookstore and I was impressed. But I still didn't want to do it. I thought I could thwart God by suggesting homeschooling to my off-the-charts social husband, but he was all for it. Finally, I had to get away to think and pray about it. The real problem was that I believed God had called me to be a writer and speaker. I couldn't figure out how I could do that and homeschool, too. Then I realized that if God had called me to do all three, He would have to make it work. And He has.
Homeschooling has fulfilled me. I have had many wonderful opportunities as a psychologist, writer, and speaker. But today I would have no problem deciding between that career and the career I have teaching my children at home. In the course of homeschooling, I learned that more than anything, I am a teacher. As a homeschooler, I get to teach my own children. What a privilege! While exercising my passion for teaching, I also get to indulge my passion for learning. I am getting an incredible second education and I love it. God has also made a way for me to speak and write while homeschooling which is the icing on the cake. If you can relate to that desire to write and homeschool, too, stay tuned. I will have a resource I think you will love! I believe that homeschooling doesn't have to keep a mother from using her talents, but can be the very means by which she can be fulfilled in using them.
Homeschooling has changed me. Reluctant homeschoolers often tell me that they aren't organized, patient, or disciplined enough to homeschool. As if I were any of those things when I started! As I began teaching my preschooler, I discovered that the way I ran my home was too chaotic, that I was incredibly short-tempered, and I wasn't disciplining my children or myself well at all. I honestly felt like a phony, but I persevered and today I am not the same woman. I'm far from perfect, but the before-and-after transformation is dramatic.
If God has called you to homeschool, He will equip you. The giants in the promised land of homeschooling go by the names of character flaws, education, and curriculum choices. The fear that you don't have what it takes personally or educationally can be crippling. Add in a nine-foot-tall stack of curriculum options and no wonder you're ready to run! To have the confidence of Caleb and Joshua, make certain God is sending you in to the land of homeschooling. Pray. A lot. Pray with your spouse and your children and ask others you trust to pray for you, too. If the Lord confirms that this is the way to go, don't look back. You can conquer homeschooling!
There are veterans who will help you. I am in my thirteenth year of homeschooling six children. My youngest is a kindergartener and my oldest is a sophomore in high school. I've learned a lot, but still have a lot to learn. My desire is to share what I know with you and to direct you to the more experienced for what I don't know. When I sit down with someone who is considering homeschooling, I don't tell them about every single philosophy and option available. Scary! I give them a few options that I think are best for beginners. Usually the beginners I've counseled come back and give me great tips and resources! And so I hope it will be with you. Share your questions, advice, and links and let's get together again soon. Be watching for more New Homeschooler posts soon.