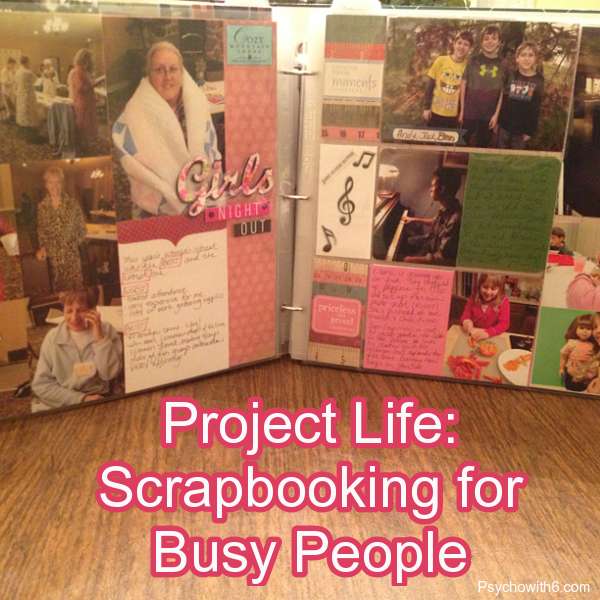 I've been scrapbooking off and on since I was a girl. I really got into it when I had my first child and loved going to Creative Memories crops with friends.
It didn't take me too many children to determine that keeping a scrapbook of every good photo for every child wasn't feasible. I started making digital photo books and found it was a huge timesaver (I love Creative Memories' software and Shutterfly). But my friend, Marilyn, convinced me that paper scrapbooking could be quick, too.
What's Project Life?
Becky Higgins created an approach to scrapbooking that eliminates the need for lots of supplies, decisions, and time. Using photo pages with sleeves sized for 4×6 and 3×4 photos, Project Life scrapbookers can slide pictures, journaling cards, and embellishments into place in a jiffy.
But Project Life isn't just about saving time; it's about saving the memories that matter. Before I started Project Life, I only thought about memorializing the holidays, trips, and big activities. I never thought about capturing the ordinary, everyday stuff and people that make my life meaningful. My Project Life album now has a screenshot of my blog, a photo of the hairdresser I've seen for 15 years, and a mini poster of a movie we saw.
Project Life can be done digitally, but I'm so glad I'm using paper. Sitting in front of a computer isn't the same as scrapbooking with a friend. My friend and I spend time together once a week on our albums. My nine-year-old daughter also joins us for some girly time (which she desperately needs in a houseful of boys!). She is doing her own version of Project Life in an 8×8 album, but it's even more precious than mine. She will look back on her memories and be so glad she has them preserved! In a few hours a week, I enjoy quality time with a girlfriend and my daughter and capture the moments that mean the most. My husband absolutely loves the results!
What You Need to Get Started
Becky Higgins's website offers kits, but you can find what you need at craft and other stores.


An album. I recommend a 12×12 large ring style.


Photo pocket pages. You will need a few 12×12 pages if you'd like to include calendar pages, but the rest will be various configurations of sizes.

A photo printer. I really see this as a must. Even having to order photos and run up to my corner Walgreens was too much of a bother for me before I started Project Life. I use an Epson PictureMate Charm Photo Printer. I can quickly print 4×6 or 3×4 photos for my album as I scrapbook. You can print directly from your photo card, but I print from my laptop. My daughter and I pick out the photos we want to use after viewing them in a larger size.


Journaling cards and other inserts. As this style of scrapbooking becomes more popular, you will find many kinds of these cards, from those that are purely decorative to those that guide your journaling.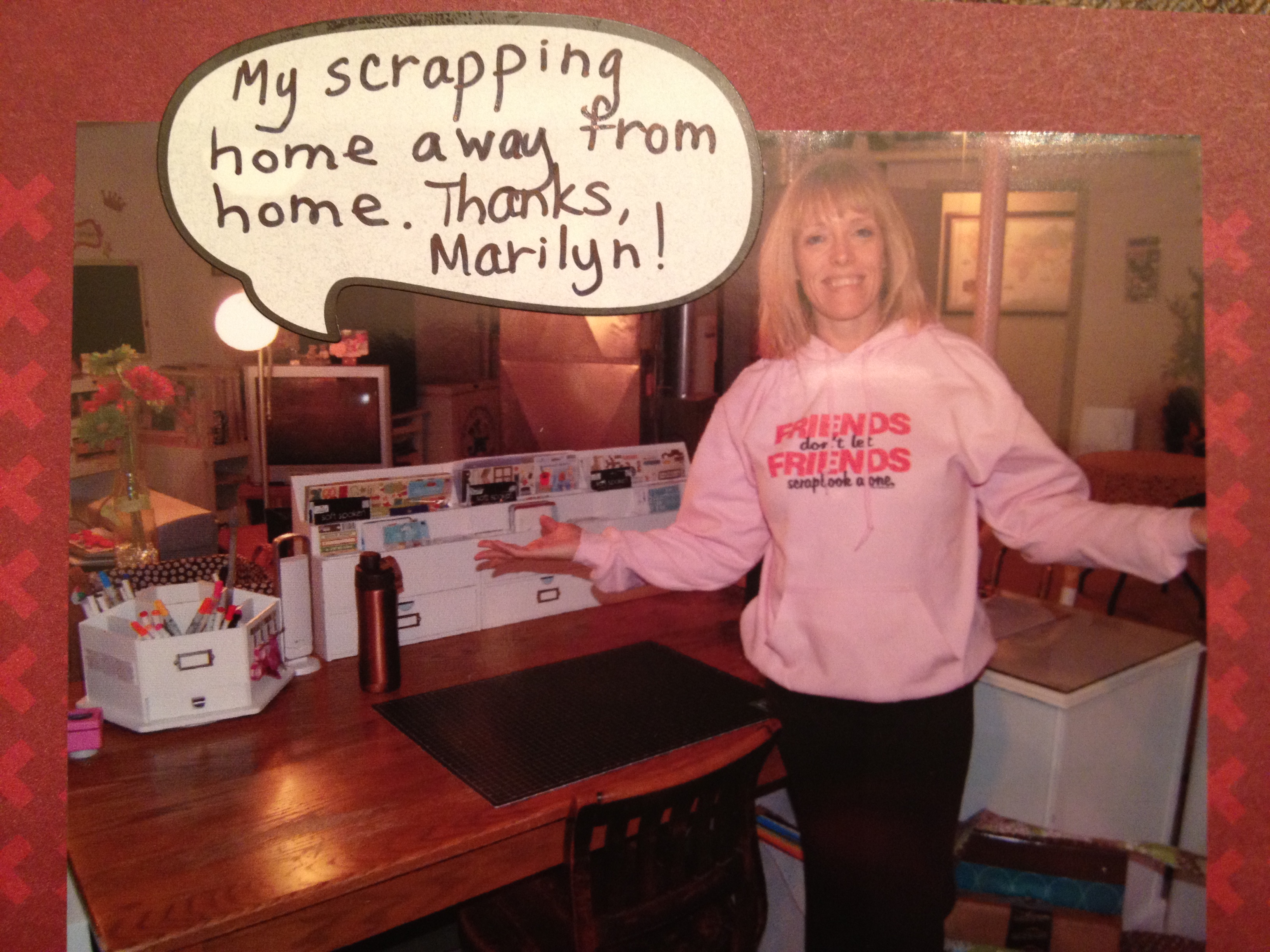 Something to organize your supplies. If you're a scrapbooker with stickers and other embellishments, you can use them with Project Life. You can also add memorabilia! No longer does everything have to be matchy-matchy. Somehow the format makes everything look great. Marilyn found these white organizers at Michaels and they are perfect for keeping all of our supplies organized and within reach. We each have three of them. The matching friends-don't-let-friends-scrapbook-alone sweatshirts are optional!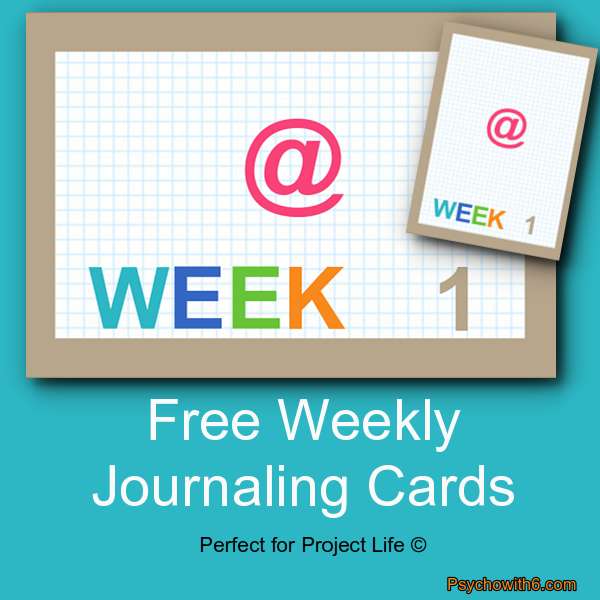 How About Some Free Weekly Cards?
Most Project Life scrapbookers use cards that indicate which week of the year they are documenting. We've made our own with letter stickers, but you run out of W's, E's, and K's pretty quickly! As it's something we need every week, we're pretty surprised that you can't buy them. I found one set for sale online using a woman's landscape photos as backgrounds and cutting files for cards, but not exactly what I wanted. So I made them!
You can use them as is, journal on them, use markers to change the letter colors, or add stickers to completely change the look of them. Marilyn customized hers to the max! You can use the cards some weeks and not others. Perfectionism is NOT allowed.
I have 52 weeks of 4×6 and 3×4 weekly cards for you to print on white acid-free cardstock for nada! Just subscribe to this scrapbooking newsletter below. You'll receive the cards and occasional updates on scrapbooking only. Please share this page with your scrapbooking pals.
***Update for 2015***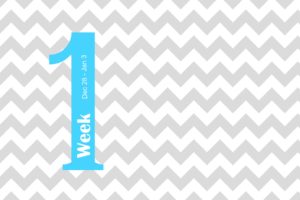 I kept having trouble remembering what week it was, so I added the dates to a new set of cards for this year. I kept the number on the left so these can be cut and used as a 3 x 4 or left as is for a 4 x 6 card. To download the full PDF file, subscribe below. You can also subscribe at this link. Once you have confirmed your subscription, you will receive a welcome email with the link to all the journaling cards and other Psychowith6 freebies. If you do not receive it, check your spam folder. Sometimes it takes a while for the email to arrive. Happy scrapping!
I recommend printing on white acid-free cardstock. Hope you enjoy them!
What do you think? Would a Project Life style scrapbook work for you?