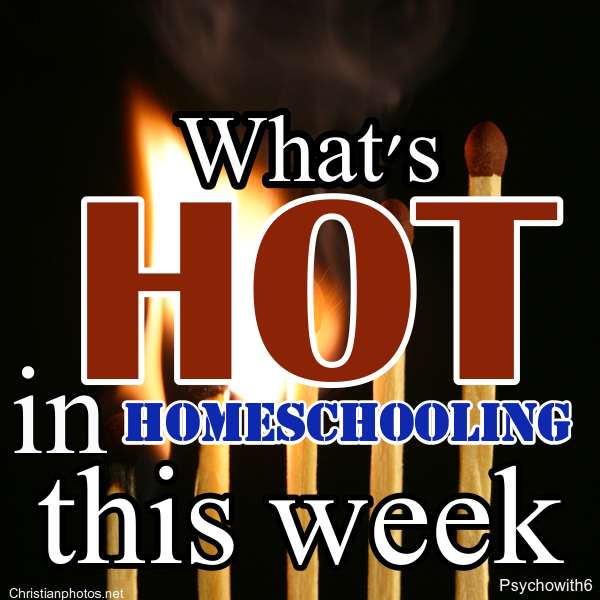 Will spring EVER arrive? Maybe doing some of the crafts I'm featuring this week will help us wait patiently. Many thanks to the bloggers who linked up this week. If you aren't a blogger and find a must-read article or resource, please share in the comments. This time of year, we can use all the sanity we can get!
25 Reasons not to Quit Homeschooling
I've been talking to lots of discouraged moms and homeschoolers. If that's you, pray for warm weather and read this article from The Old Schoolhouse.
Homeschooling a Special Needs Child
Jennifer Janes has created a reassuring guide to teaching a special needs child at home. She's really nice, so be sure to ask any questions you have in the comments.
What can you count as school in the kitchen? Sarah Avila has so many ideas, you may find yourself in the kitchen all day!
Speaking of the kitchen, try making these adorable and seemingly easy-to-make chicks using Nutter Butter cookies. Thanks to Ashley of Life with Moore Babies for the idea.
Tips on Learning a Foreign Language from a Ukranian Missionary
While making your cookies, you can practice your foreign language skills. Caleb Suko has great ideas for making a new language stick.
Before you leave the kitchen, grab a seed catalog or two and do this simple craft that will put some spring in your house. Thanks to Teacher@Home for linking up this great idea.
Linked to Our Simple Farm, Crystal & Co
Now it's your turn! What's hot in your homeschooling this week?
Please link back to this post or grab my button from my right footer and visit the person who linked before you.