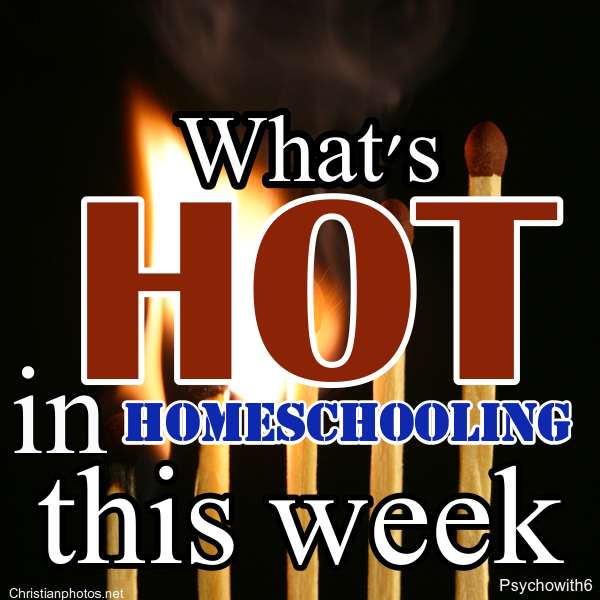 I've found so much hot homeschooling stuff this week that I had to save some of it for next week! Thanks so much for the link-ups. Please keep sharing the great ideas! Click the titles of the articles that interest you and leave a comment for the blogger or share these sanity savers with other homeschoolers.
I've never been much of a St. Pat's fan. But the winter has been extending its stay into spring and my kids need a day of refreshing fun. So I'll be going green for a day. How about you? Nicole of Mama of Many Blessings shares a great lineup of ideas for us.
Are you heading to a homeschool convention this spring or summer? I've been going for so many years and I still get excited. Heather Bowen shares some great advice at Homeschool Village for getting the most out of a convention and the coolest thing ever–a printable to help you stay organized. I'm so using this!
7 Tips for Hiding Homeschool Supplies
It's wonderful to be able to homeschool in every room of your house. What isn't as wonderful is having every room of your house LOOK like a school room. Stacey at Layered Soul has some real life examples for keeping your stuff accessible, but out of sight.
The Terrible, No Good, Very Bad Mother
Carol Anne's post at Confessions of a Fraidy Cat really touched me because she shares the emotions so many mothers have when they wonder if there's something different about their child.
I found this great website for educational downloads and was inspired by how one teacher used her materials. From the newsletter: "Meet this week's Featured Teacher, Jodi Southard. Jodi has raised over $10,000 through her TpT store to contribute toward covering the medical expenses of a young child, a sibling of one of her students, who needs a heart transplant. Twenty-one generous TpT Sellers supported her efforts by donating products toward her drive. She raised the money in about a week.
Free Creative Writing Resources
Speaking of downloads, Felicia at Princess and the Rock has some great worksheets and a game that will keep your kids interested in writing this week. If you have any to link up, please share them with her.
Now link up what's hot on your homeschool blog this week!
Please grab the What's Hot button from the right footer of Psychowith6 or link to this post. Visit at least one another link. Thanks so much for sharing.