People have mixed reactions to my blog name (and social media handle). Some people think I'm a scary person. When I comment on Periscope, people don't want to refer to me as Psycho. That's understandable. Many people laugh. Today I want to tell you the story behind the name.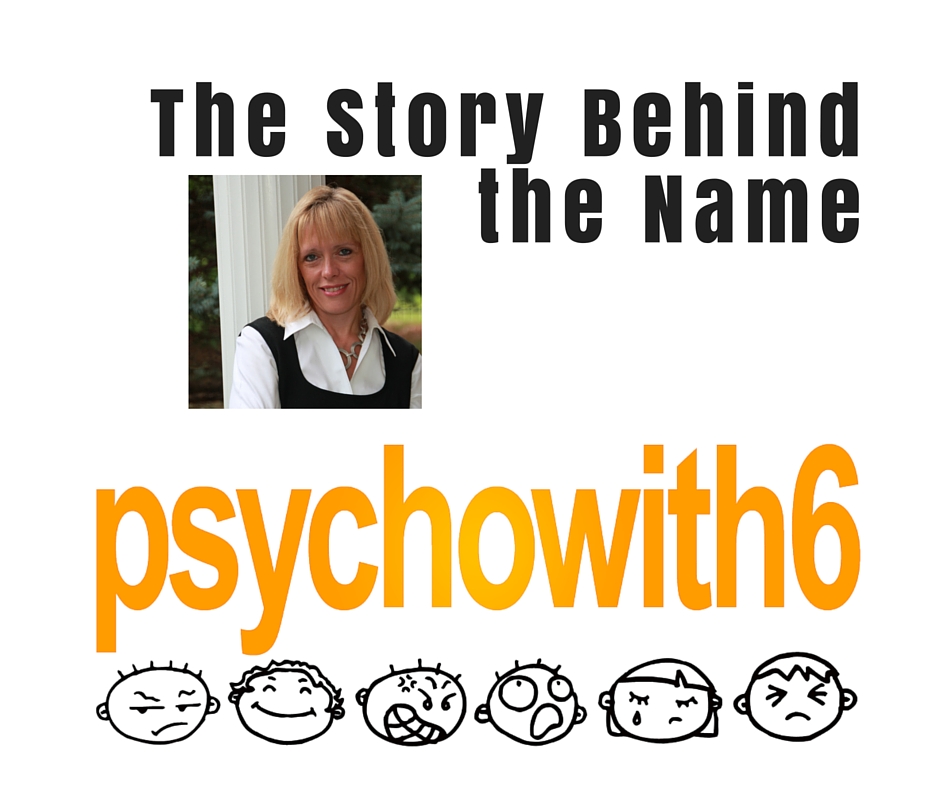 Years ago I had mom friends who chatted online using instant messenger. Can you tell how long ago that was? I wanted to come up with a funny handle for myself.
Psycho
I tried to incorporate the fact that I am a psychologist. I'm a clinical psychologist who started practicing in a Christian practice. As the only female psychologist, I saw every kind of client. I really enjoyed working as part of a team when we had an inpatient unit. I enjoyed outpatient less because there was so little time for professional interaction. It made this sanguine lady lonely.
When I was pregnant with my first, I asked to go part-time, which my supervisor was glad to accommodate. I thought that would be the perfect situation. But then my baby kept getting ear infections from being in daycare, even part-time. I constantly had to cancel appointments. So I decided to work just two evenings a week. When my second son was born, I quit completely.
People often tell me that I can go back to counseling when I'm done homeschooling. But I don't see myself doing that. When I was pregnant with my first baby, I taught psychology at the university and I absolutely loved it. Teaching is my first love: teaching my own children and now teaching through this blog, my podcast, social media, and conferences.
With 6
I had just had my sixth baby when I created the handle. The truth is I wasn't nearly as psycho with six as I had been with three. I had three children ages three and under, one of which had a difficult temperament. I had no older children to help me.
The fourth, fifth, and sixth babies were relatively easy. But I've had my share of challenging times. You may want to read why I'll never be a perfect homeschooler. After prayer, my coping strategy of choice for dealing with the demands of parenting and homeschooling a large family is humor. So many of the things I thought were disastrous when the kids were little now just seem funny. I wish I hadn't wasted so much anxiety on them.
Now I hope to bring that perspective to moms in the trenches. I share from a psychologist's, veteran homeschooling mom's perspective. But I also share from my heart. I would love to have you subscribe so you won't miss a post.
Be sure to read the story behind the other iHN blogs' names.