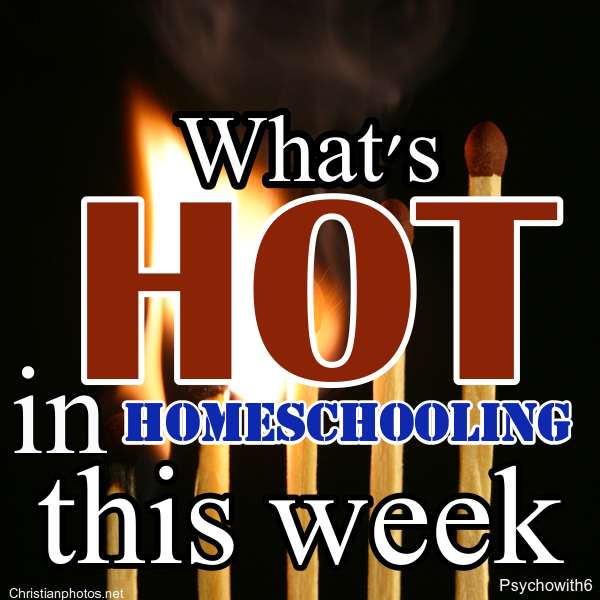 I am really enjoying the great posts I read on link-ups, Google+ and Pinterest. Be sure to follow me and share what you think is hot in homeschooling, so I can include it in future updates. Now on to what's hot…
Free Weather Unit for Ages 3-9
Our weather has been so volatile lately. I'd like to just sit and whine about it, but an even better thing to do is study it! These colorful free printables and weather study links are just what we need.
Summer is a great time to take advantage of the many factory tours available. This website lists them by state, so check out those close to home or incorporate them into a road trip.
Homeschooled Through High School (College-bound by age 12)
Many homeschooling families are anticipating having students in high school soon. This article details one family's remarkable accomplishments, but has good advice about including advanced work on a high school transcript, regardless of students' age.
How to Make Sure Your Kids Are Eating Healthfully When You Don't Enjoy Cooking
This post is a great adjunct to my Once-and-for-All Meal Plan ebook. She recommends a meal planning app I'd like to try and notice the simplicity of her breakfasts and lunches!
I've had some discouraging days this week. That's why I love this idea from Faith, Fun & the Fergusons. Definitely a project you can get the kids involved with!
The most precious gifts I receive from my children are their words. Using these questions, you can have someone interview your child about you and you can enjoy the hilarious results on Mother's Day.
Speaking of Mother's Day, I'd like to wish all of you a very happy day. You inspire me and are blessing the world by raising the next generation. I hope you get lots of love this Sunday!
read more