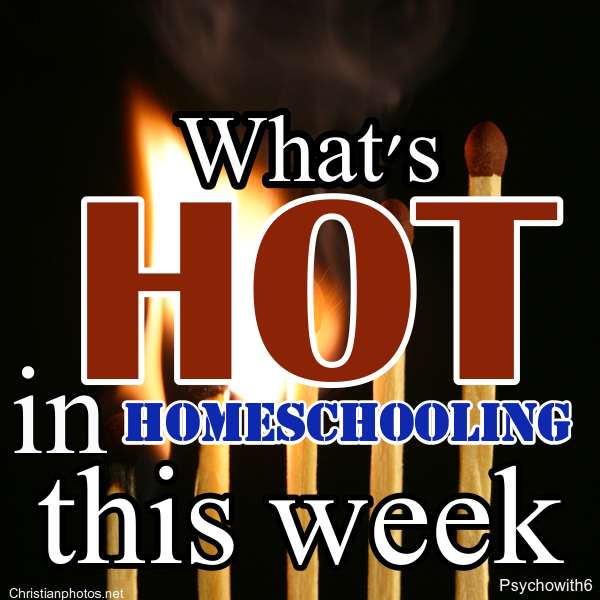 Summer is finally here, even though it hasn't been really hot yet. But never fear! I have some really hot ideas for summer learning for you and the kids. Because it's summer and this is the time I use to get a lot of big projects done, What's Hot in Homeschooling will be taking a break.
However, I have a fun summer activity for you Pinterest lovers! Each Saturday beginning this week, I will host a Sanity Savers Pinterest Party here on the blog! You'll find new friends to follow and great pins to pin. If you have no idea how to participate, don't worry! I'll share a step-by-step process so you don't go nuts trying to figure it out. If you subscribe to Homeschool Only on the Psychowith6 newsletter, you'll want to either change your subscription (see the preferences link at the bottom of your email) or put a reminder on your calendar to check the website on Saturdays so you don't miss the fun.
Now on to summer learning!
5 Ways to Get Your Kids Psyched for Summer Reading
Homeschoolers know how important reading is, but sometimes we get so busy with summer fun that reading time disappears. I think you'll appreciate this article by Teach Mama, especially if you have reluctant readers. When you've finished the article, check out Free Summer Reading Programs and this Summer Reading Bingo Printable, too.
Free Foreign Language That's Just Plain Fun
I have to thank my teen for this one. He is crazy about Duolingo and even has me using it. This online teaching program that gives awards for progress is supposed to be the equivalent of college coursework. What a great way to keep the language skills sharp in the summer and into the school year, too.
Free Vocabulary Builder for the Whole Family
My oldest found this website, too. If you're thinking about Wordly Wise or another vocabulary program, check out Vocabulary.com first. Your child can work on improving their vocabulary by grade level. Did I mention it's free?
Speaking of free, The Chaos and the Clutter gives a review of free piano lessons for kids. There are 55 free video lessons with the option of purchasing printed materials. Summer is a perfect time to perfect the piano.
20 Super Cheap Summer Activities to Do With Children
At the beginning of the summer, we feel like we have endless time. But all too soon, we can run out of ideas. Bow of Bronze offers up some reminders of inexpensive, but memorable things we can do with the kids.
10 Days of Homeschooling for Free & Frugal
One of the very important things I do in the summer is plan curriculum for next year. Avoid spending money needlessly with this fantastic list of free resources for teaching on FreeHomeschoolDeals.com.
Happy summer! 
read more