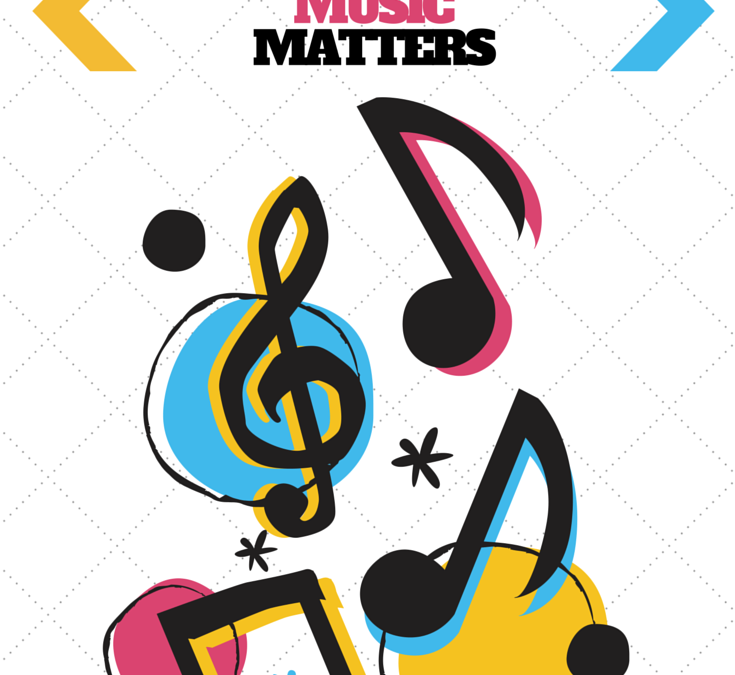 I have always enjoyed singing and playing the piano and I wanted my children to learn music. But I wasn't one of those homeschooling moms who aspired to have a family band. Nor was I a mom who insisted on years of lessons. All three of my older boys have decided to quit lessons at various times. But today I'm thrilled to say that all three are avid musicians who enjoy playing together for the fun of it.
My younger three children are continuing with Hoffman Academy's free piano lessons, but they haven't yet become enthralled with music the way their older siblings have. Even if my younger three decide they want to take a break from piano, I want to make sure learn to appreciate music. Here's why.
What the Research Says About Why Teaching Music Matters
The National Association for Music Education lists 20 benefits of music education including:
Development of language and reasoning skills
Higher SAT scores (both verbal and math scores)
Memory skill development (a key skill for academic success)
Emotional development (including anxiety coping skills)
Self-confidence (this is really a benefit for kids who don't excel in sports, for example)
Teaching Music Isn't Just About Voice and Instrument Lessons
When my son went to his first drum lesson, he was asked about his favorite music. He shrugged. He didn't HAVE a favorite type of music. Now he listens to music all the time. I hadn't been doing a good job teaching my kids to appreciate music. To appreciate something, we have to teach them its history, expose them to its experts and fans, and allow them to practice or experience it for themselves.
While taking music lessons helps a child appreciate music, lessons are not a prerequisite. In fact, teaching music appreciation may motivate our kids to take lessons. The problem is that we may be just as ill-equipped to teach music appreciation as we are to teach lessons. Or as in my case, you may be equipped, but just don't have the time.
That's where a new music appreciation course from my friend, Gena Mayo, comes in. Gena taught music appreciation in co-op classes and created a curriculum for those students that she is now making available to our students.
I honestly wasn't planning on teaching music appreciation to my kids this year, but when I saw 21 Lessons in 20th Century American Music Appreciation, I changed my mind! I am now going to do a lesson every week. I think my kids will LOVE it. I know I will! This K-12 curriculum briefly teaches the history of 20th Century American music and uses YouTube links so kids can experience the genres and musicians firsthand. I really believe that this curriculum will motivate my kids to either continue with piano lessons or find another musical instrument they're interested in as two of my older boys did.
A Music Appreciation Course Deal
For a limited time, Gena is making this course available for a 50% discount. That's a steal! I wanted to be an affiliate for this course, because I know homeschoolers will love it.
Just go to the IChooseJoyNow store and enter the discount code LABORDAY20. Hurry! This discount ends on September 7th. After that date, the course will sell for just $25.
Want a free lesson to check it out? You'll be given that option at the store link above.

read more