It's almost summer and that means it's time to plan for summer learning. Whether you homeschool year-round or need ways to keep your home education going during the lazy days of summer, I've got you covered.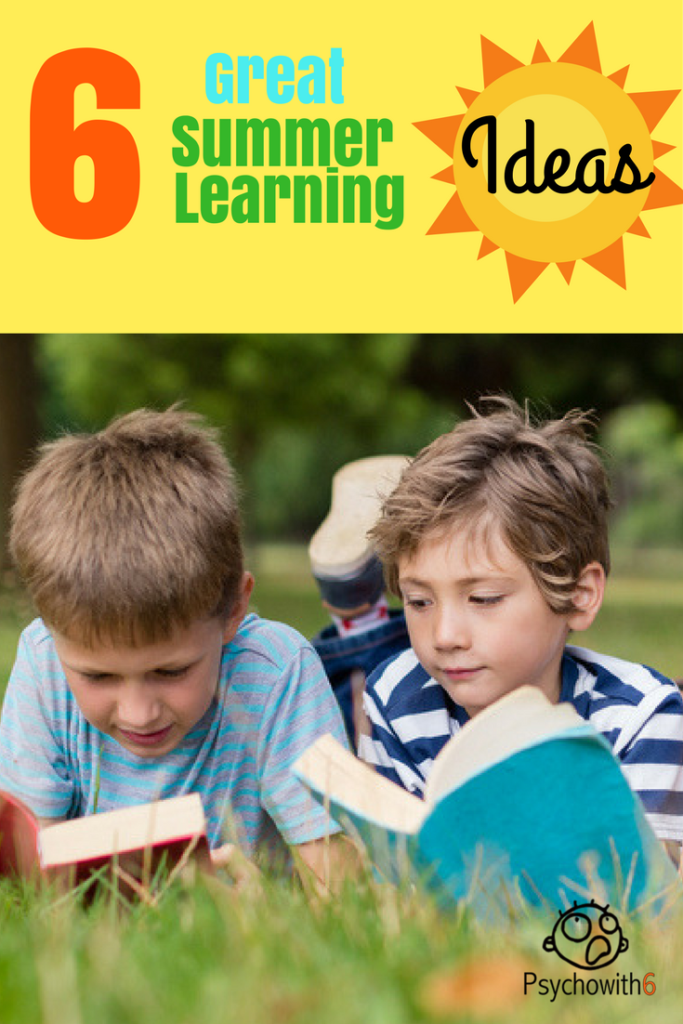 LISTEN TO THE PODCAST or WATCH ON YOUTUBE
#1 Summer reading programs
You're likely familiar with this option. Even if your child is already an avid reader, the variety of summer reading programs available can make reading even more fun. The first place to check for reading programs is your local library. My church has run a summer reading program for many years as well. Barnes and Noble, Half Price Books, Chuck E. Cheese's, and Sylvan also have summer reading programs. But you're not limited to formal programs. Create your own! You can make a list of reading requirements such as what's in my Reading for Treasure Map and offer a reward for completing it. Click the button below to claim yours.
#2 Free kids' activities
A second great summer learning activity are the free activity programs available. We recently signed our kids up to bowl for free all summer. Adults are just $30 if they'd like to bowl too. If you question whether bowling is educational, I'll have you know I took bowling for college credit. There is a similar summer program for roller skating. Many theaters offer free kid-friendly movies in the summer. We saw a Disney nature film one summer that was excellent and definitely qualified as educational.
Zoos, science centers, museums, and even Home Depot offer free programs for kids in the summer. Check their websites or newsletters for details. You'll want to Google summer kid or family activities 2017 for your area, too. There are many festivals, reenactments, and other opportunities that you wouldn't think of otherwise.
#3 Park Events
Parks frequently offer nature programs for kids during the day and music events in the evening. Use these opportunities to expose your children to new musical genres. Our outdoor theater in the park allows standing attendees to watch musicals for free. Your local park service's website and newsletter are important places to look for educational events. But park learning doesn't have to be formal. One homeschool support group here has park play dates in the summer. Activities can include sports and crafts or just the chance to build friendships. If your support group doesn't offer this, start your own play dates!
#4 Outdoor learning
Summer (especially in the cooler morning hours) is an ideal time to do nature study. Go for hikes, observe ants at work, study life in pond water, and more. If you're going on vacation this summer, the opportunities for nature study expand. We've learned a lot about shells, sharks, crabs, alligators, sting rays, and jellyfish while at the beach.
It's a wonderful time of year for enjoying a variety of sports like baseball, swimming, and tennis. We love playing four square and will be playing with our new pickleball set as well.
When you and the kids are bored, use a resource for games you can play outside. Games for Everyone and Great Big Book of Children's Games are great resources.
Anything using water will be well received in the heat of the summer. Night-time games are fun, too. My kids have a glow-in-the-dark capture the flag game they're looking forward to playing.
I'm also a big fan of doing messy art and science experiments outside in the summer. Whether the kids use traditional paints or paint with water or use sidewalk chalk outside, summer is a great time to learn art. I don't think my kids will ever tire of the Mentos in cola experiment. It's definitely one we want to do outside. Check out the Outdoor Science Lab for Kids.

If you have a comfortable area outside or can go to one, why not spend some time reading and doing tradiitional lessons there? There's just something about a change of venue that makes learning more fun.
#5 Classes & Camps
Summer is also the time when traditionally educated students sign up for classes and summer camps. I used to be very wary of these classes because I didn't know the students or teachers. Having my child attend with a friend made me more comfortable and we've had good experiences. You can find classes and camps on just about everything. Again, Google summer camps in your area for 2017 and you'll probably be overwhelmed. You can limit your options by asking about your child's interests first. You could ask for recommendations on Facebook as well.
Summer is a good time for your student to attend or help with VBS or church camps. If your church's schedule doesn't fit with yours, consider having your child attend or help at another church's event.
#6 Coursework you didn't have time for
Summer is the perfect time for getting caught up on subjects. Without all the regular school-year activities, your student can make quick work of the last lessons — that is, if you schedule time for it. Even though for many homeschoolers summer is a relaxed time, we still need dedicated time for reading, activities, and studying if that's your plan. A mastery curriculum like Learn Math Fast (use code SANITY5 or SANITY10 for a discount) or Grammar Galaxy are a wonderful means of helping your student catch up this summer. The lessons are short and even fun!
I love summer as an opportunity to complete the subjects or courses we didn't even have time to start during the school year. We have cooking, music, videography, and coding classes to do. The best times for us to do these will be in the morning or on rainy days.
Speaking of rainy days, I have to mention again my recommendation of playing educational board games. Summer is a great time for these.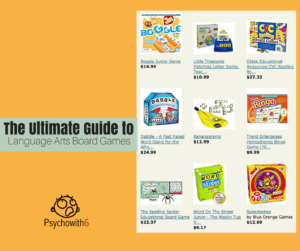 Learning definitely doesn't have to stop in the summer, even if you take a long summer break. I hope you have lots of ideas.
My best idea for you, though, is to create a plan. Put the events you're most interested in on the calendar. Add an idea to your planner for every week and you're more likely to use them.