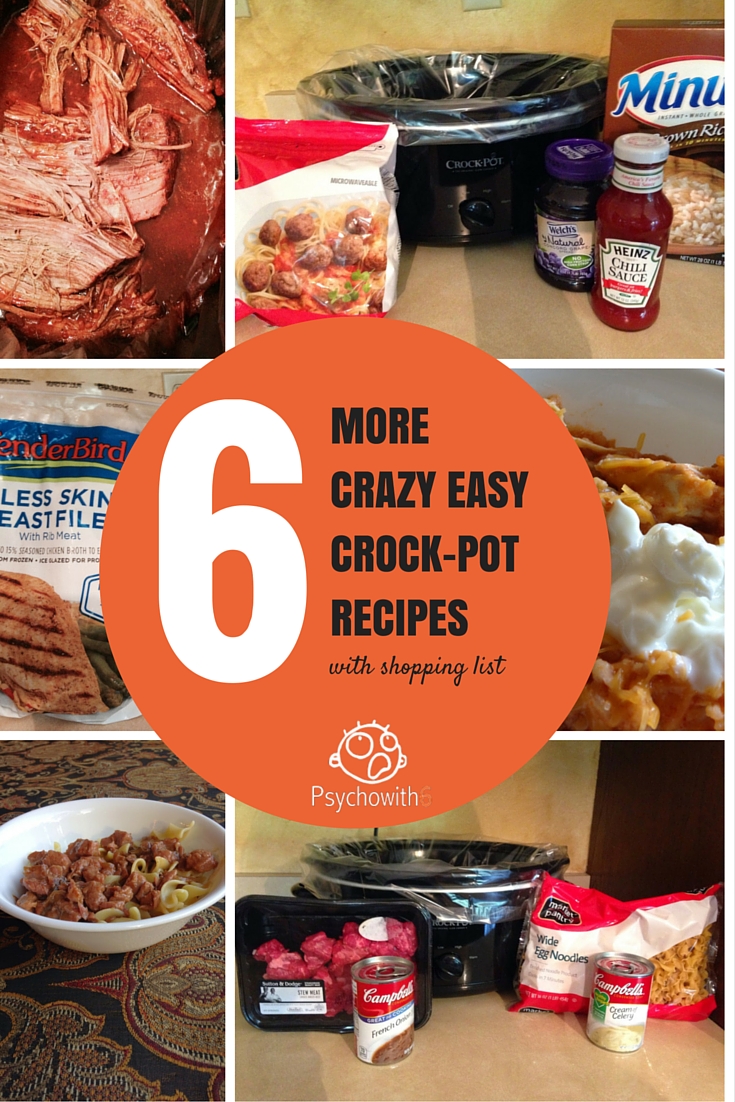 I was amazed by the response to my 6 Crazy Easy Crock-pot Recipes post. I really thought people would be put off by how simple the recipes were, but they loved them! (Scroll down to get five of the original six recipes.)
So I decided to share six more crazy easy recipes. My family loves these! And I love that dinner is ready early in the day in just a few minutes' time.
If you want even more dinner time sanity, click to download my Plan to Eat shopping listfor these recipes AND the original recipes. You could even double the whole list and have meals planned for the month. I am substituting an easy recipe for the award-winning chili recipe on the original post. So you're actually getting seven new and easy slow cooker recipes. Are you ready to get cookin'?
SUBSCRIBERS>> You already have the shopping list in your Subscriber Freebie folder linked at the bottom of this email.