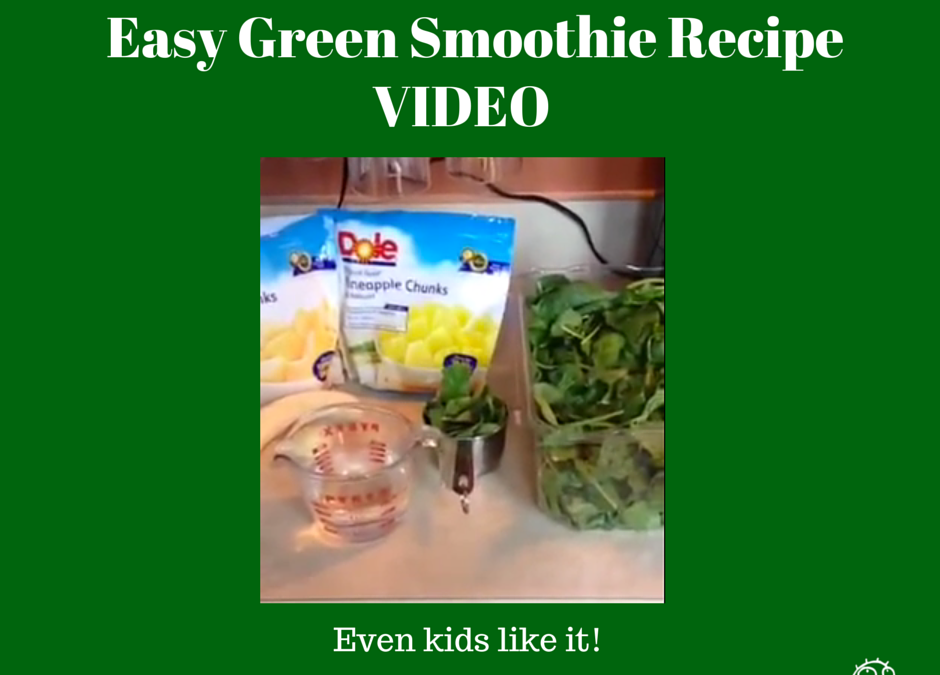 I love the green smoothies I can buy at the grocery store, but the problem is, they're quite pricey! I wanted to make my own to save money and skip the preservatives. The nutrient quality should be even higher with homemade.
If you're afraid of drinking greens, I encourage you to give this a try. It doesn't taste like spinach. It tastes fresh and fruity.
Blend 2 cups packed baby spinach with 1 cup water until smooth. Add 1 banana, 1 cup frozen mango, and 1 cup frozen pineapple. I added a little more than 1 cup mango and the consistency was thicker. I liked it better!

You don't need an expensive blender. I own this Hamilton Beach power house that cost me less than $30! Pick up the free meal planning ebook I mentioned here.
Be sure to watch me on Periscope @Psychowith6 on Friday morning when I share a protein shake recipe that rivals any $4 number you can buy. Broadcasts are also announced on Twitter.
Here I am making this smoothie one-handed!
read more