As homeschooling parents, teaching our children to write should be one of our top goals. Why? I love this quote from Marquette University:
Writing is the primary basis upon which your work, your learning, and your intellect will be judged—in college, in the workplace, and in the community.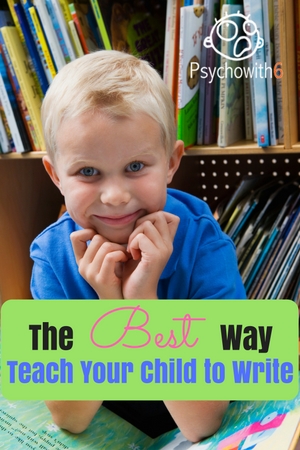 Most homeschooling parents want their child to write well. The problem is, according to responses from the Homeschool Sanity Facebook community, many parents don't know how to teach their child to write. The problem may be:
The parent didn't learn to write well. Parents' own education was inadequate or they needed special tutoring that they didn't get.
The parent is a natural writer. It's difficult to teach the fundamentals of a skill that seems second-nature. Some of us need help breaking it down for our kids.
The child is resistant. A physical or learning disability gets in the way. There's a psychological resistance of unknown origin. Or the curriculum or approach used has been rejected.
Whatever the reason for finding writing instruction a challenge, this is the simplest and best solution:
Encourage Your Child to Read
Research studies have found a relationship between reading skills and time spent reading and writing skills. While studies do not indicate that explicit writing instruction isn't needed, there is clear evidence that the best way to teach your child to write is to teach them to read.  Then encourage them to read often.
Reading teaches your child use of language, grammar, and punctuation. As this Huffington Post article suggests, it's foolish to expect our children to be good writers if they aren't good readers. It's like expecting your child to be a great musician when they do not listen to music.
I wrote a series of posts on how to help your child become a better reader. If your child is not already an avid or skilled reader, I encourage you to read it.
Is That It?
My son became very proficient in Spanish in part by watching movies in Spanish and listening to Spanish music. When I asked him if I could speak fluently by just doing that, he laughed. It takes more than that. Learning to write is the same. Children need instruction in writing that will amplify the benefits of reading.
As I continue this 5-day series on Easy and Surprising Ways to Teach Writing, you'll learn more about how to teach your child to write. I hope you'll subscribe so you won't miss a post.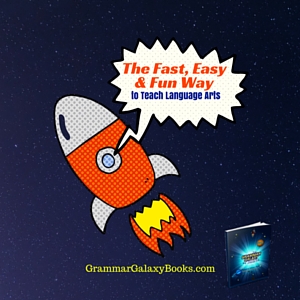 Grammar Galaxy, my beginning language arts curriculum, encourages children to read daily and motivates them to write, too. Learn more at GrammarGalaxyBooks.com.