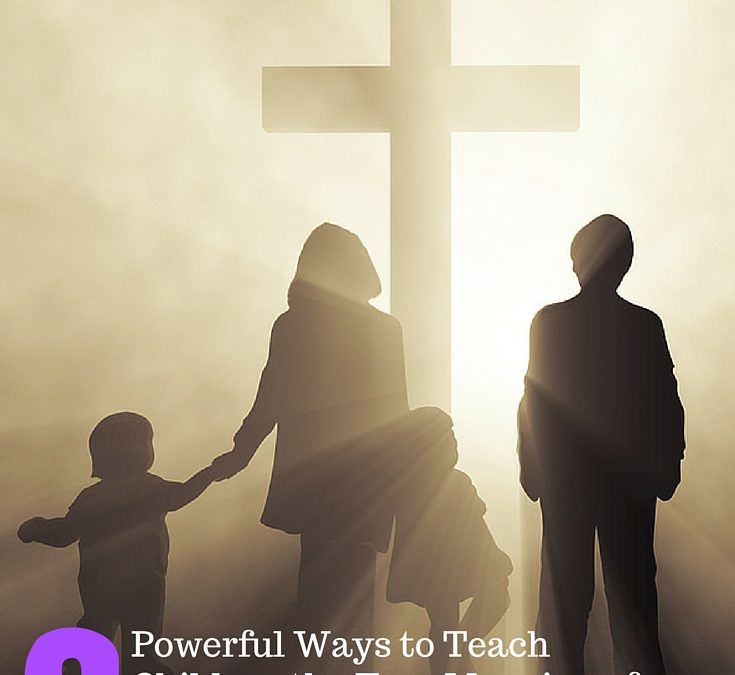 Most young kids may answer, "Jesus!" enthusiastically when you ask what Easter is about. But the truth is, it seems to be all about the candy and toys. As homeschoolers, we have the time to counteract the cultural message to share our faith with our children at Easter. Here are six powerful ways to do that.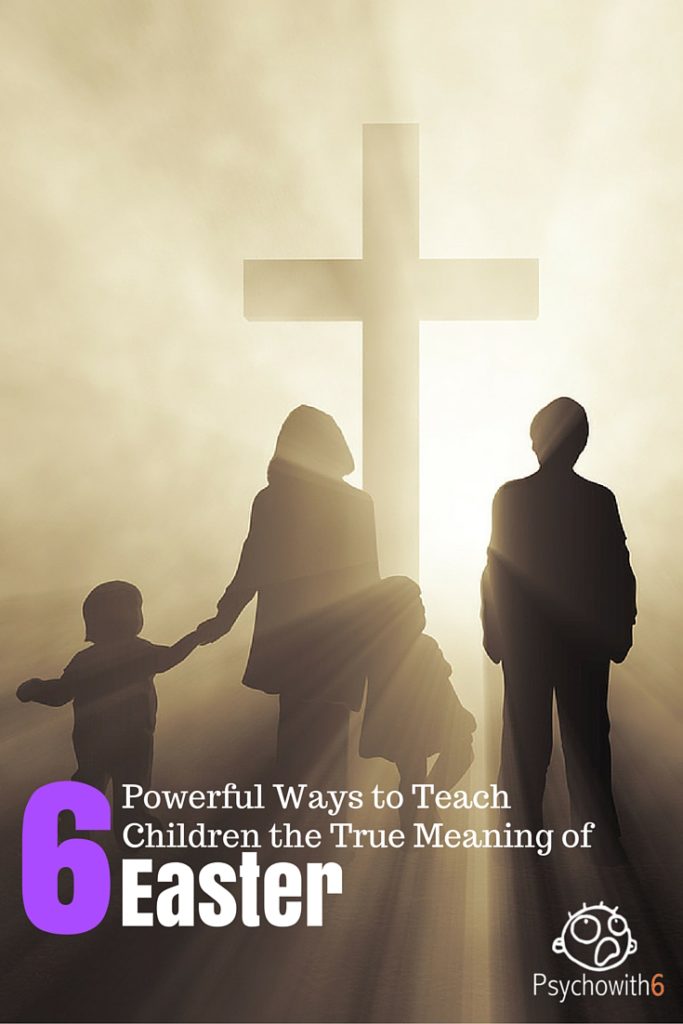 #1 Attend a passion play.
Most of you have children who aren't ready to view the Passion of the Christ. Truthfully, I don't think I was ready to see it! I was unable to eat or sleep after viewing the violent depiction of Jesus' crucifixion. But many churches and some theaters present the true story of Christ's sacrifice for us on the cross in a way that children can appreciate. My dear homeschooling friend became a  Christian after seeing a church's passion play. Don't underestimate the power of these presentations. This year my daughter is participating in our church's play. I'm hopeful it will give her an even deeper appreciation of Easter.
#2 Study the Scriptures.
No matter what Bible curriculum you're using or where you are in Scripture, it's a good idea to spend some extra time in the Gospels in preparation for Easter. Or use a Lenten devotional as a family in the evenings. My church has a mid-week service during Lent that has us studying the events that led up to Good Friday. No matter how many times your children have heard them, God can give them a fresh perspective on Jesus' love.
#3 Use resurrection eggs.
Whether you make your own set or buy one, resurrection eggs are a tangible way of teaching the important truths about Easter. Each egg contains a symbol and Scripture. You can open a new one every day or hide them all and review them to tell the whole story.
#4 Watch Christ in the Passover.
Read Exodus 12 to review the Passover instituted for the Israelites, then watch this video to see the amazing parallels between Jesus and this sacred meal.

Teens may enjoy 24 Hours That Changed the World by Adam Hamilton which presents fascinating details about Jesus' last day.
#5 Wash one another's feet.
Even though our feet aren't dirty like the disciples' were, kids still cringe over doing this task. We did this for co-op and I don't think any of us will forget this lesson in Christ's humility and His example for us all.
#6 Make Resurrection cookies.
You'll have one last chance to tell the story and to get kids involved in the telling of it with this delicious recipe. Eating these cookies on Easter morning can become a wonderful tradition and celebration.
He is risen! He is risen indeed!

read more